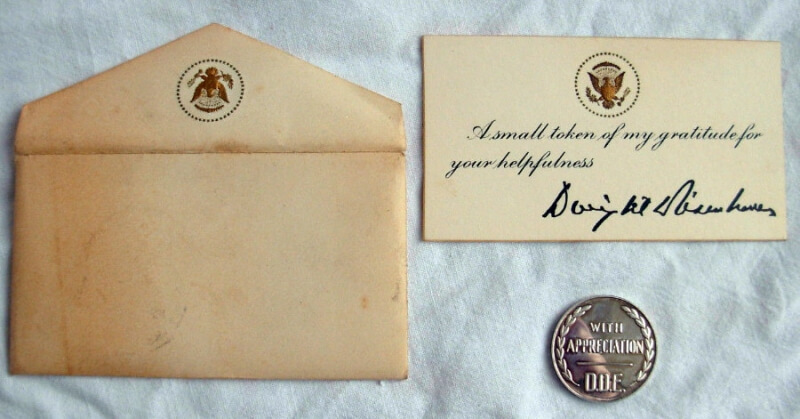 POTUS sGm DDE-C1-02 Presentation Set
Rare presentation set awarded/issued by President Eisenhower during his August 26 - September 7, 1959 visit to Germany, France and England.
Sharing my on-going research. This is a complete/intact President Eisenhower's 1959 presentation set (I posted a picture at my blog before). This time I have additional National Archives and Records Administration findings in a video:
1. Department of State partially funded the presentation sets
2. Memo which identifies individuals who received the presentation set from President Eisenhower in Paris, France.
3. Memo to Ann Whitman (Eisenhower's personal secretary) from White House Office staff member suggesting the use of the 48-star place card and envelope with the "coin" (thus forming the presentation set).
click this --->>>
(Video that I made)
or copy and paste this link ----->> https://youtu.be/TyAl9K1GSeU