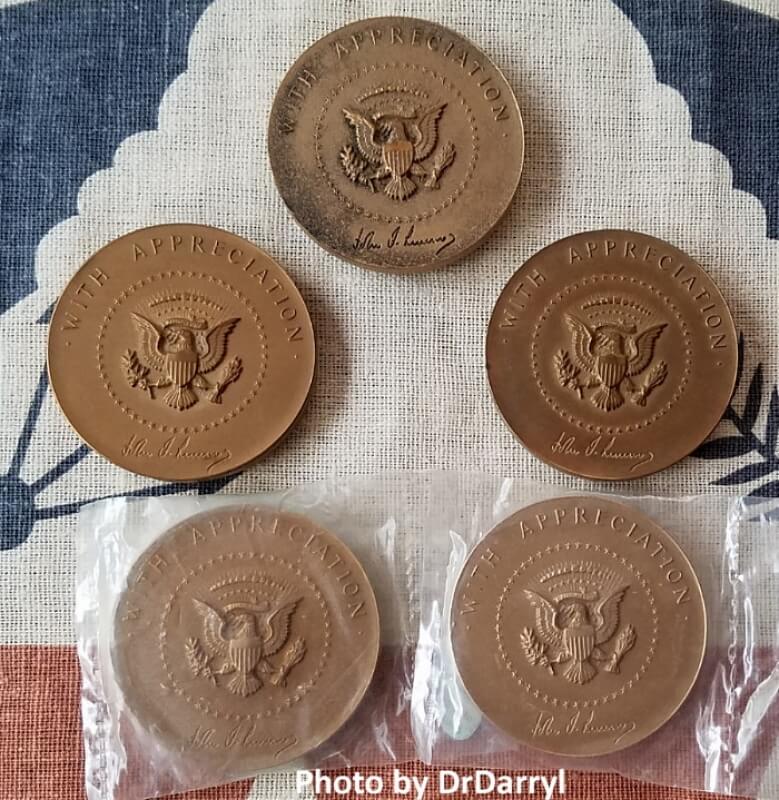 The Kennedy Five ... Not a rock group nor half-dollars !
I recently completed a transaction to acquire my 5th Kennedy POTUS special Government medal. Only 295 left to go...(just kidding). The White House Office procured these medals from the U.S. Mint in Philadelphia for President Kennedy's use.

Several have provenance (documented and completed chain of ownership) from President Kennedy to my collection. I believed I discussed the subject of provenance vs. pedigree in my previous blogs....