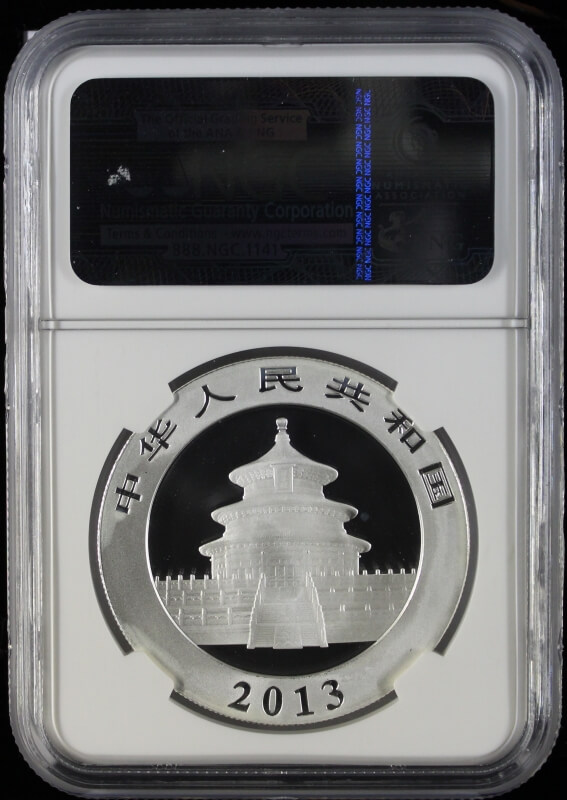 Fake Chinese Pandas (What To Look For)
So recently I was at a local show talking to a dealer friend of mine. He let me know that he had picked up some pandas out of a large collection he had bought and asked me if I would be interested in buying some. I said sure and started taking a look through what he had, after a few coins I came across the ungraded coin pictured. Something about it caught my eye as unusual. I told him that there was something not right about it and luckily he had a coin of the same year in an NGC holder so we compared the two. After looking at them both I determined for sure that it was a fake and confirmed it with some online research. This coin series is not my friends specialty so it is understandable how it slipped through the cracks. I am just glad that it got spotted and removed before someone got burned. Below I will give some of the difference between the fake and real versions. The first two photos are of the fake, the slabbed coin is real, and the last picture is a stock photo of the real thing.
1. Fur on the mirror portion is way to thick on the fake.
2. The top & bottom leave patterns don't extend to the edge like the real one does.
3. The bamboo should have a knuckle joint but the fake just has a slit.
4. The ripples in the water are to thin on the fake.
5. The eyes all have to much of a domed center sticking out on the fake
There are other signs that it is a fake but the ones listed are the most obvious. If you are going to buying coins from a trusted dealer that doesn't specialize in that area buy them graded or compare raw coins to graded ones.