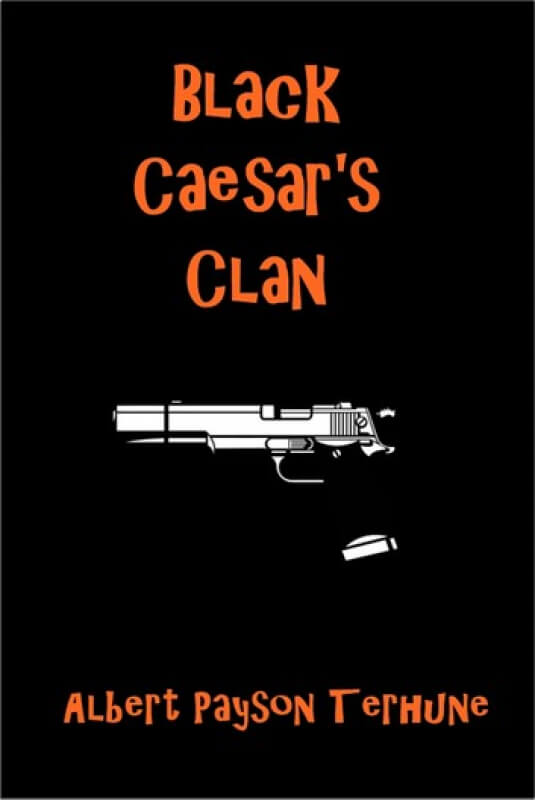 In Dade County Florida a cache of one million silver dollars were found all bearing the date 1804!  This treasure recently recovered by the secret service was apparently part of a shipment lost in payment to France for the famous Louisiana Purchase transaction.  The treasure was located using the information contained on the flyleaf of a prayer-book recently purchased in Havana.  It is estimated the pieces today could bring $3,000.00 to $7,000.00 on the open market....................
Now before you go scouring the internet to find out where you can purchase these beauties to fill that gaping hole in your silver dollar collection, I have to admit it is another work of fiction by Albert Payson Terhune.  Known for writing books about collies in his later years he did write quite a few mysteries in his early years.  This title should have appealed to those who enjoyed his beloved collie stories as it featured a collie too.  The title is Black Caesar's Clan: A Florida Mystery Story originally publish in 1922 and available for free on Books for your iPad or phone.  This is actually how I read it as I do not currently have a hard copy of this book in my collection.  This is not the first use of 1804 dollars in a story written by Terhune.  My first encounter was in the Letters of Marque published in 1934.  I guess if you got a good treasure why reinvent the wheel.
On another subject I had blogged about a few years ago I recently notice that "The Million Pound Note" staring Gregory Peck is available on Amazon Prime Video.  I have included a link below for those that subscribe.
https://www.amazon.com/Million-Pound-Note-Gregory-Peck/dp/B07JN3J3RN/ref=sr_1_1?dchild=1&keywords=The+million+pound+note&qid=1591209852&s=instant-video&sr=1-1
Unfortunately for those who would rather read Mark Twain's short story in lieu of watching the movie it is not free on Books.