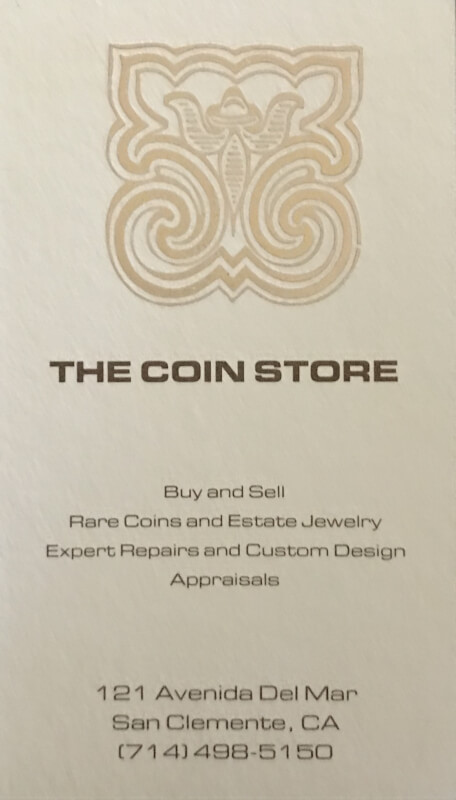 Something old,
Something new,
Something borrowed,
Something blue,
And a Sixpence in her shoe.
Something I am sure we have all heard and something I remembered as my son's wedding day was approaching.  My future daughter-in-law asked my wife if I might have a sixpence for her shoe for her wedding day.  Well of course I did and would be happy to give it to her so that it could be used for the purposed it was originally given to me.  See this sixpence was given to me and my future bride to be used on our wedding day over thirty years ago.  The owner of The Coin Store in San Clemente gave it to us to use.  I had purchase quite a few coins there and twice as many books along with the occasional piece of jewelry so I, I mean we, were regular customers.  When the owner heard we were getting married she gave us the sixpence for her shoe.  Sadly though when the time came the coin was still at our apartment and a new cent made the trip down the aisle.  That was in 1990.
So now in 2020 the sixpence would finally serve in its intended role.  This time the future bride taped it inside of her shoe after I gave it to her so like her it made it down the aisle on Halloween, the day of their wedding.  I hope it brings them luck in the years to come and I am glad after thirty years it served its intended purpose.  That said with fingers crossed I just hope that I do not see a newsfeed of "SUPER SPREADER EVENT LINKED TO WEDDING AT CLIFTON", can you say knock on wood.  Fingers crossed, knocking on wood, and a sixpence in her shoe silly superstitions sure but in 2020 it can not hurt.
P.S.  Sorry I did not add to my Freak Show series this year, not that I stopped collecting the odd looking curiosities of my birth year.  I am not sure if it was the fact of wearing mask more than half of the year, having my thoughts elsewhere due to the wedding during all of this, or maybe working on articles for the TNA and Numismatist that left me feeling somewhat less than inspired but I do hope to return the series next year.
Unit next time, Stay well all y'all!