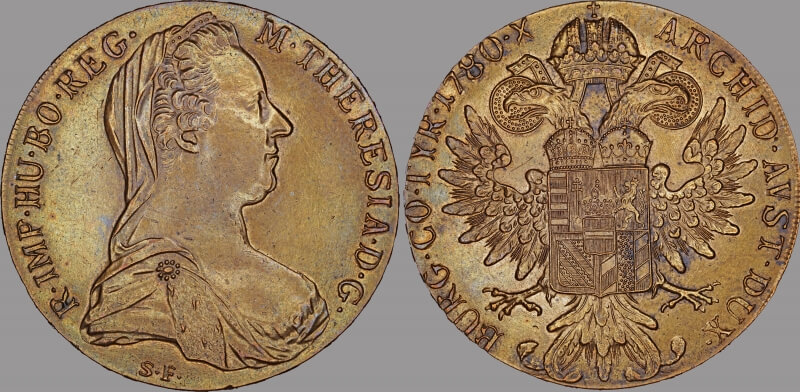 On auctions, and making a discovery in my own collection.
| Ian Fenn
I may have appeared to be remiss in not posting a blog for a while, especially after the flurry of posts in May.   I haven't lost interest in posting blogs and certainly having some Irish ancestry possibly explains why I can find something to talk about when there is absolutely nothing to talk about. The problem with the lack of posts from me has been our lap top.   We run Chrome on our PC and the laptop has Firefox.  I simply can't post blogs from the PC, Jake suspects its some plug-in causing the problem. He advised me how to find it but it was just too complicated and I had the lap top...until last week when it had to go in for repairs!  So I have had to remain "silent" not an easy task for me!!!  So if this post seems overly long and more rambling than usual... you at least know I am making up for lost time. 
Actually not being able to post blogs saw me lurking in the background reading the posts of others. I really appreciated user_6683's blog about peace dollars (29th May). As a foreign collector I really don't know much about American coins. I had heard of Peace dollars but had no idea what they were about (till now).  Then there was Nebben11's blog about vending machine Chronicles (30th May), it was a good read. The other to stand out in my memory was RvO Numismatics' link to the paper on the Staple hoard (28th of May).      At this point you will have noticed that those blogs are all around the same date, there's a reason for that.
The month of May ended on a high note coin wise, but part of that high also came with some reminders of what an idiot I can be at times; more about that later in the blog.    For some reason a Salzburg based Auction House was running an Auction on a Sunday (For a Predominantly Catholic country that closes down on Sundays that was pretty amazing).  As is usual, for me, there was just one coin I was interested in and I got it...After ten years of hunting I GOT IT!!!!!   I had submitted a low pre-bid, and I stayed at home glued to the PC to ensure, if necessary I could cover any one outbidding me.  So as I waited for the coin I wanted I perused the blogs and forum on this site. Actually my pre-bid  was enough. BTW although I said it was a low pre-bid it was still close to US$2000.00.   But watching the auction was worthwhile I saw some coins I had purchased examples of some years ago, sell for 10 to 15 times what I had paid (same grade).
I purchase most of my coins in floor auctions, a few years back it would have been eBay.  These days I don't have too many known holes in my collection, so more often than not the coins still on my hunt list turn up in floor auctions, not EBay, and they tend to be, for me, expensive.  
  I recall the first auction I ever attended, I am guessing I was about 10-11 years old, my parents took me to a general goods auctioneers  in my home city.  They were there to buy me a bribe!!!   I hated home work with a vengeance, so their plan was to buy me a desk, for my bedroom so that I would have somewhere other than the kitchen table to do the work.  I think the idea was I would feel special doing homework.  Well they were right on one thing I wanted the desk (for my toy car collection!!!!)!  Of course I agreed I would do my homework if they got it (Yeah Right!!!). They got the desk, and after a couple of weeks it was back to me getting into trouble for not doing my homework.   There's a couple of things that I recall in that auction: the bids were in Guineas' ( a hangover from the days of the British empire) and my mother repeatedly warning me that there were lots of dealers at the auction and they might out bid my father.
These days with reality shows like storage wars (I watched some episodes on YouTube)   I have heard version of my mother's warning said many times over.   It appears to be a widely held belief, a belief that I think is a myth.
Dealers need to make money from the goods they buy in auctions; they may have a large overdraft to draw on for their purchases, but they have a limit on how much they can pay for an item; a limit set by the need to put food on the table.  Of course old hands know this already; that we collectors can bid, more often than not, higher to get the items our collection needs.   For my buying I estimate the likely buying margin as being between 75% and 110%( if it's a very rare coin of exceptional grade) of catalog value. From my limited understanding of dealer margins I have this theory they can't really go much higher than 65% of retail price.   Whether I actually get the coin depends on the "War Chest","  I have rarely been out bid by dealers, it has always been collectors that end up taking MY COINS away from me!   Sometimes I am the one taking the coins away from someone else.   On the odd occasion I discover I outbid some well-known collector (in my field). I still have one contacting me every so often trying to talk a coin out of my hands and into his.  Dealers and collectors together make the market work.  I believe that, in general terms, dealers set the bottom price, by bidding or not, and collectors set the top.
 So the coin I obtained.  It's a copper trial strike 1780 Maria Theresa thaler from the Birmingham mint. More than likely it was struck in 1949 the first year Birmingham produced the coin.  It's one of only eight ever produced.  From a collecting perspective its wonderful adding a major, albeit not well known, rarity to my collection. In numismatic terms this coin is a phenomenal find.   Birmingham struck the 1780 MTT at the request of the British Banking House (now subsumed into HSBC) Samuel Montagu and co( a member of the London gold market at the time).   In 1937 that Bank had commissioned the Brussels mint to produce the coin. In May 1949   that Bank arranged for a set of dies and edge irons to be shipped from Brussels to Birmingham.  The dies had a roundabout journey via the Royal mint. UK Customs seized the tooling and sent it to the Royal mint to check the legality of the import. The mint released the dies back to HM Customs, who then allowed the dies to get to their original destination. 
I have had a huge problem confirming the differences between Brussels and Birmingham 1780 Maria Theresa Thalers.  A few years back I, with the help of an Italian collector, who has another of the 8 copper trial strikes, narrowed the difference down to a dot on the edge of the coin.   I wanted to examine another of the trial strikes to confirm we were right. Well this is where my collecting focus can be so frustrating, my example has a different edge suggesting my earlier assessment is much less reliable than I had assumed.  So that was my major win after 10 years of hunting I have it!!!
Now the other major discovery, and how I felt  idiotic : In late may I was looking for a particular un-cataloged error in my collection: a Paris Mint Maria Theresa thaler with "Theresia" spelt "IHERESIA" I have had it for a couple of years but I couldn't find it.   In desperation I looked in a box of bullion MTTs I had purchased in 2003/4 for €4.00 each (About US$7.00).  I found it there!!!   Then I examined the coin! There is a cataloged version of that error dating to the mid-19th century; it usually sells for around US$1000.00.  I had not been able to add one to my collection; fortunately it seems, as on checking that €4.00 coin was actually the missing-from-my-collection US$1000.00 variety.   I later found my un-cataloged example where it was supposed to be.  To sum up after about 11 months of  nothing  I add two important coins to my collection in the month of May.