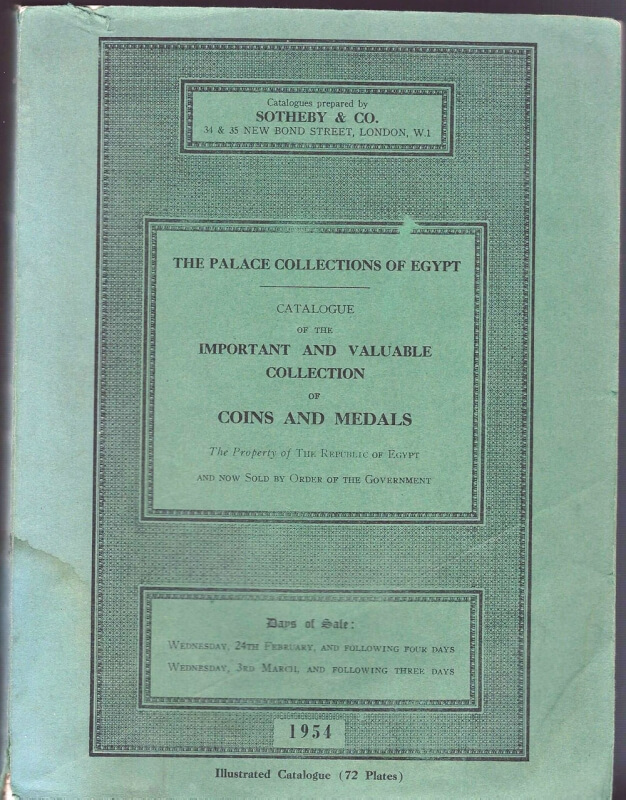 I assume it's natural that all coin collectors accumulate books relating to their collecting interest.   I have a collection of books. Sometimes my small library  seems huge to me, and when I can't find information I am looking for it seems barely adequate.  As with coins I have a hunt list of books I want.  Some references are long out of print; in one case a tatty copy of one book took me 2 years to find. Given that its publication date was 1808 2 years wasn't a surprising length of time.
   Of course just like the coins we collect, some books become rarities.  That 1808 book was purchased as a needed reference, but there are some books I have purchased simply because they are collectable. I can't recall when I first read about people collecting the Red Book, at the time I only knew it existed and had no idea what it looked like other than its color was likely red.  I recall reading the article concerned and how, as I read,  my point of view moved from a "that's weird" to a much more considered understanding.  Despite my ignorance, at that time, of the red books importance in coin collecting it was easy to appreciate that early copies were highly collectable. 
Collecting a catalog, like the red book just isn't me, that's not to say my view might not change in the future.   I do accumulate Auction catalogs and I find them really useful for tracking the market prices of the coins I collect. However the problem with the accumulation rate is I am fast running out of shelf space. I tend to buy Krause and other national catalogs once every three years (staggering the purchases to one a year).   I do not need every years issue just a once-in-a-while update to insure my base line is reset reasonably regularly. 
I have titled this blog "two rare books" but more correctly it should be a rare book and a rare Auction catalog.   My knowledge of famous coin auctions isn't that great but I am aware of some and I am sure there are many others I am yet to find out about. In 2010 I obtained from the collector concerned a signed copy of the "Robb Family Collection of New Zealand Banknotes ( Noble numismatics PTY Ltd Sydney Australia)  Alistair Robb is an NZ collector of considerable note, and in 2010 he sold off his collection of coins and notes( the story behind that should be another blog).  Given Alistair's importance in Australasian Numismatics I emailed him and he kindly autographed and sent me a copy of this important sale catalog.  However the auction catalog central to this blog is not that Noble's sale item. 
6 years before I was born there was perhaps the greatest numismatic sale of all time in Egypt. That sale was part of a larger series of auctions: The Palace Collections of Egypt. On 24th February (plus the following four days) and the 3rd of March (plus the 3 following days) 1954 Sotheby and co were the Auctioneers of an "Important and valuable collection of Coins and medals"   a collection put together by King Farouk.  On one hand the disassembly of such a fantastic collection is sad, but on the other; the opportunity for collectors of the time was most definitely a once in a life time chance.   I became aware of the importance of that sale in researching the coin central to my collection, the restrike 1780 Maria Theresa thaler (MTT).  
Lot 392 is described as "Maria Theresa thaler, 1780, struck in gold, brilliant proof and very rare" it sold for 280 Egyptian pounds.  
I have hunted for that coin for years; I don't expect to own it,  I just want to locate it.  In numismatic terms it may well help to answer some questions.  Apparently the coin was struck to order (Some references, but not confirmed, state  by a member of the Saudi Royal Family) for presentation to King Farouk.  Knowing the history of the MTT it is likely that coin was struck using London mint manufactured dies (of World War II vintage). Obtaining access to that coin would possibly help me and other collectors know more confidently some of the diagnostics for Bombay Mint MTT.
In 2013 I was at my first Summer Seminar and I knew the ANA had a copy of that famous sale catalog in the rare books section, so Of course I had to examine it( and again in 2014)  I have always wanted a copy of the original catalog( there are reprints which I don't/didn't want).   I have been looking, off and on, for my own copy for some years.  Kuenker, a German auction house, had a couple of copies for sale in an Auction about 2-3 years ago.  When the bidding got to around (from memory) €800 I gave up on bidding for either copy.  I then forgot about it for quite a while.  Then for some obscure reason, last month I searched for a copy on Abebooks, I found one being sold by an American book seller for less than half the price of the Kuenker lots.   With some of my recent purchases I really shouldn't have purchased it but the temptation was just too great.   It arrived in the mail just under a week ago.  I was expecting a really rough copy but in actuality despite a corner missing from the back cover some minor splitting and a tide mark on the front it is in very good condition.  The real bonus for me was the inclusion of the prices achieved list.
A numismatic bibliophile might see all the faults of my purchase as an old hand might see all the hairlines on a newbies   first Morgan dollar purchase.  However I am thrilled with it and , for me even more important I have a new story to hunt out.  The inside cover has the autograph of "Gordon Gill in ink" and another page over is a black rubber stamp " Gordon Gill, Rare Coin Collector,, 3614 Spring Trail, Madison, Wis."  Who was/is Gordon Gill?  Google in Europe filters out many search results on privacy grounds (and IMHO so it should!!!),  what I did find was tantalizing, there  was an imminent collector in the 1930's called Gordon Gill who was responsible for starting at least one other major collector in the hobby.  I am assuming my King Farouk sale catalog belonged to that Gordon Gill.
It would really be icing on the cake if I have a catalog once owned by a famous collector, and that brings me to the book.  The book is a little more obscure from both an American and European Point of view.  That's not surprising because the book is probably only well known to Australasian collectors. It's the book "Numismatic History of New Zealand" By Allan Sutherland F.R.N.S. Hon Secretary of the New Zealand Numismatic society. Published by the society in 1941 with a signed edition of 150 signed and numbered books, it is a significant rarity in its own right.  I have two copies; the first I obtained is in very good condition and is number 44.  The second I purchased in 2010 at a cost close to US$1000.  If my memory serves me well number 1 is owned by the Royal numismatic society of New Zealand, number 2 in slightly used condition is mine.
The book is one of the best references on NZ coinage.  Although alot has happened since this book was published it is still the standard text for understanding the development of New Zealand coinage and bank notes
There is actually a copy of the book in the ANA library.  I recall my shock when I found the plain blue hard covered book in the library shelves.  Fortunately the ANA library staff didn't take too much encouragement to move it to its proper location the rare book room.  
Number 2 of the 150 has been well used in its life, I know from the signatures on the Title page that I am the third owner.  The first, I have to assume the book was a presentation to him, was James Berry.   I wouldn't be surprised if most American collectors would have no idea who that person was, perhaps you might be a little more impressed if you knew that many New Zealand coins,  a number of NZ coins still still in circulation are James Berry's design work.   The second owner was Alistair Robb the man whose collection was sold in 2010. It was from Nobles auction house in Sydney that I obtained the book.   I recall looking at the two signatures on the inside of the book. I thought I should add my signature, not for Hubris but for the books future provenance.  It took a lot of thinking and about three months before my signature was finally added. I still feel slightly uncomfortable having my scrawled signature behind that of two NZ "Greats" in the hobby.     These days when I see a coin book of interest in a second hand store I always check carefully I recall the fact that Sutherland's great work was just sitting on the shelves in the ANA library, and often wonder how may rare coin books   are missed simply because we coin collectors don't take the extra step of checking what the book is before passing it over.
In conclusion there are great coins we all would like to claim we have seen and handled, but don't forget there are great books.   If you ever visit the ANA headquarters take time out and at the very least have someone show you the Palace collection catalog.  Can't you just imagine what it would have been like being there?
Update and clarification:
At summer seminar I had a quick word with Ken Bressett who  was able to confirm that Gordon Gill, now deceased, was a well known Collector.  He wasn't a "million dollar collector"  but he was well known.  He collected world coins and primitive money.      
Now for the clarification:  I read my blog again and realized part of it could have been read wrong. The  book" A numismatic History of New Zealand" was found on the ordinary shelves in 2013,  it was then that it was moved to its correct location in the Rare book room