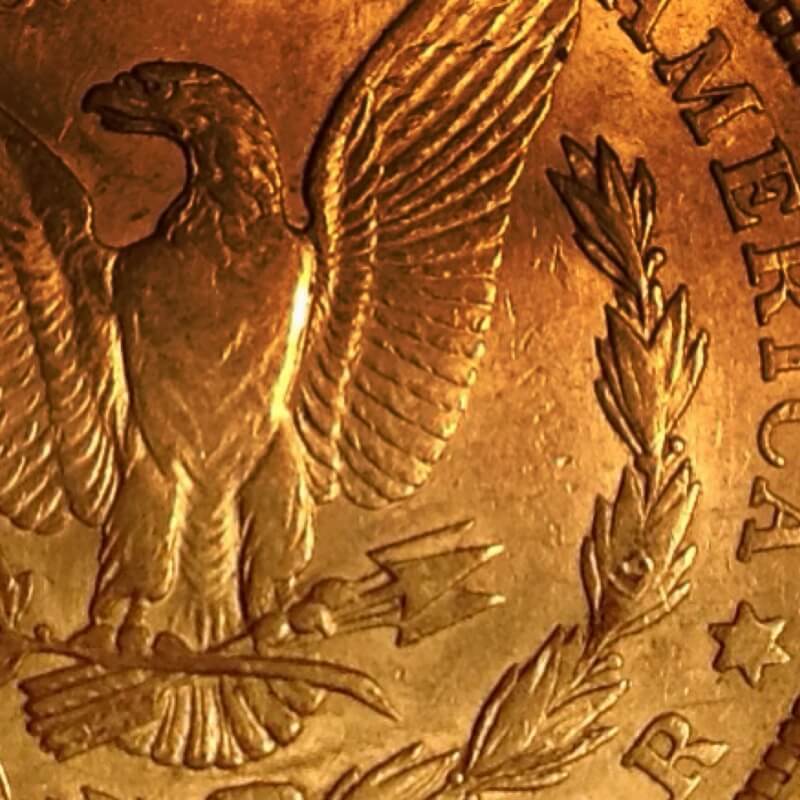 Coin Individuality: Morgan Silver Dollar
The Morgan Silver Dollar is a coin collected by numismatists all throughout the world.
Each and every coin is special in its own way, whether it's a Morgan Silver Dollar or a Franklin Half Dollar or even a brand-new Shield Cent. The Morgan Silver Dollar is incredibly sought after in the world of numismatists. Almost every serious collector has at least one in his/her collection. Morgan Silver Dollars are made of 90% silver and 10% copper, weighing in at just over 26.7 grams. The coin has a diameter of 38 millimeters and 0.77344 ounces of pure silver. At the time of writing, the silver content of the coin alone is worth about $13.00, far more than face value for even the ugliest of the Morgan's.
Mint Locations
CC - Carson City
O - New Orleans
D - Denver
S - San Francisco
No mint mark - Philadelphia
Key Dates
As with most coins, there are several key dates in the series, which can make creating a set incredibly difficult and costly. Some key dates include 1878CC, valued between $120 and almost $2,000, depending on the condition, 1879CC, valued between almost $300 up to almost $30,000, depending on condition and variety. Another key date with several varieties is 1880CC, where all varieties are worth at least $200. The 1881CC is also a key date, as well as 1889CC, and 1893CC. There are several other key dates for the series, with the most valuable date being the 1893S, with only 100,000 minted. It is valued between $5,000 and $650,000. This coin was sold for $646,250 at the Legend Auction in October of 2014. The coin was in pristine MS-65 condition. In general, the CC mint mark is the most rare, with the fewest being minted, which therefore, leads to the intense prices you can see with almost ever Morgan Silver Dollar minted in Carson City. But don't think that just because you have an O mint mark that you're coin is worthless.
Errors
Morgan Silver Dollars, as with almost all series, has mint errors. Some of the errors include the 1878 doubled feathers, 1879CC CC over CC, 1880 80 over 79, different error varieties of 1880CC, 1880O 80 over 79, 1882O O over S, 1887 and 1887O 7 over 6, 1880O Doubled Die Obverse, 1900 O over CC, and 1901 Doubled Die Reverse.
Should I Get A Morgan Silver Dollar Graded?
PCGS and NGC are the leading companies for coin grading in the world, however, it is also rather pricey to have a coin graded. If your coin is either a key date and/or in exceptional condition, that is when grading becomes a good option with Morgan Silver Dollars. However, if you have a 1921 in VF-XF condition, I would not recommend having your Morgan professionally graded. Some other alternatives are ANACS and IGC, which are both cheaper, which could be good options for cheaper coins.
Every coin is special and individual in their own way and when you learn about a new coin, maybe that will be your next collecting goal!