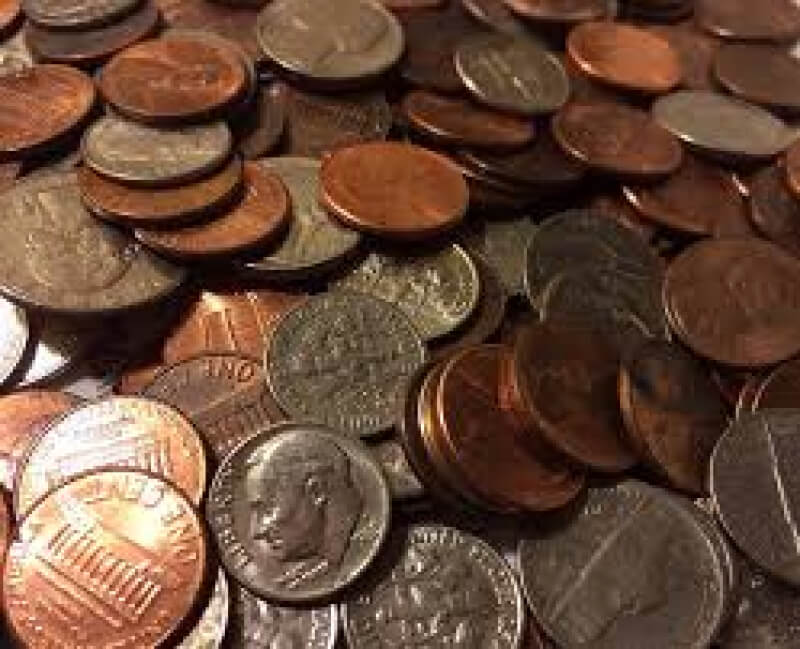 Coins in your Pocket - Part 1, Pennies
           The possibilities are literally endless. You could find a foreign coin, or complete your coin album. You could find nothing one day, and find a priceless error coin the next. This is pocket change, or just loose change in your wallet, in a coin jar, or from the bank. The mint has been circulating more and more special designs on coins to create an interest in coin collecting. The Great American Coin Hunt has helped tremendously in this. In 2019, during National Coin Week, dealers released hundreds of collectible coins into circulation. The mint also issued W mint mark quarters, which will be discussed later. Another thing to keep in mind is that, in the 40's and 50's, when you could find silver and indian cents in circulation, many people did not think that these would become valuable. Now, silver is pretty much gone, and you might find an indian head cent once a year. Who knows, maybe your bicentennial quarter will be worth $5 someday. Now to the coins to look for. I will be posting more of these blogs, so be watching!
#1 - Wheat Cents: Wheat cents were minted for 50 years, (1909 to 1958) and can still occasionally be found. They are about 5 to 10 cents apiece, but, nobody thought indian head cents would be worth more than that, so they might prove to rise in value in the future. There are also some neat errors and varieties to check for. Many collectors start collecting these. I searched for 2500 pennies, and found 8 wheat cents. They are still out there, but probably not for long.
#2 - Lincoln Bicentennials: These coins are my personal favorites. Only minted in 2009, this is only on the penny design on the reverse. There were 4 different reverse designs. The first, called Birth and Early Childhood, showed Abe Lincoln's log cabin that he grew up in. The second, called Formative Years, shows Abe taking a break from splitting rails to read a book. The third shows Abe in his political life, standing in front of the Illinois State Capitol. The fourth shows the White House under construction. These are fast disappearing from circulation. I searched 2500 pennies, and found 14 of these, 8 of which are the Formative Years reverse. There are a lot, and I mean a lot of varieties for these coins. The most popular show an extra finger on the formative years reverse where Abe is holding the book. They will sell for about 10 cents in uncirculated grades.
#3 - 2017 "P" cents: In 2017, to commemorate the 125th anniversary of the Philadelphia Mint, the mint decided that pennys should bear a P mint mark for the first time in history. Cents usually either have a D mint mark for Denver, an S mint mark for San Francisco, or no mint mark for Philadelphia, the 2017 pennies are the only cents in history to have a P mint mark. Coins range from 10 up in uncirculated grades.
#4 2019 "W" cents: for the 110th anniversary of the cent, the mint decided to include special, W mint marked cents with its annual proof, uncirculated, and silver proof sets. They are the first penny ever to include a W mint mark, which stands for West Point. You can buy sets from the mint at usmint.gov. Uncirculated sets, which contain an uncirculated example of the W penny, generally cost $20 from the mint. Proof sets contain a proof example of the W penny and cost around $30, and silver proof sets contain a W penny with an obverse uncirculated finish and a proof reverse finish, cost around $50. The W pennies are included with no charge. You can still obtain these coins, as of 2019. However, it is unlikely that they will be found in circulation. I would recommend getting one of these coins to add to your collection. They are selling for about $15 on eBay currently, but will probably sell for more later. Most all are certified as graded 68 or 69, and about 2.5% are graded with the 70 grade, which stands for perfect.