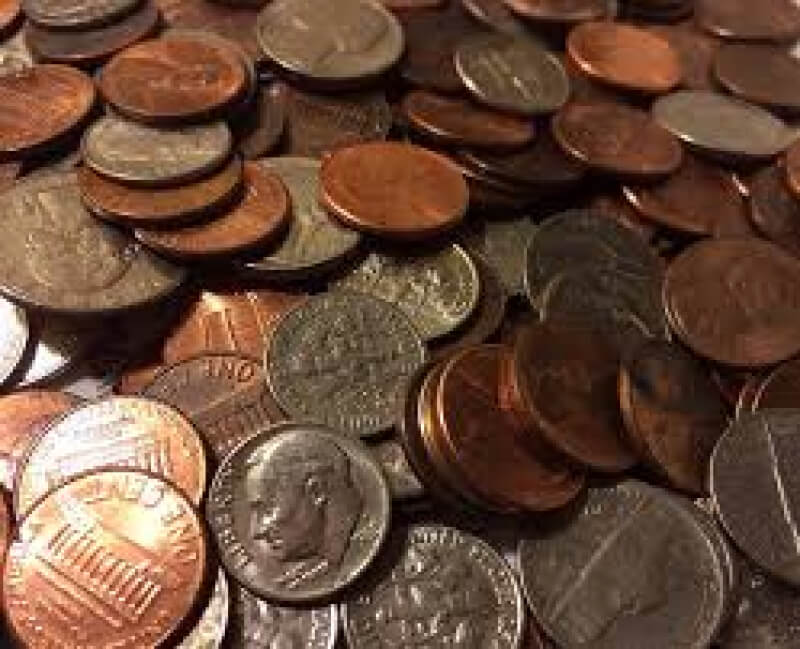 Coins in your Pocket - Part 3, Quarters
á First of, I really do enjoy writing these blogs. I continue to search my pocket change, pulling aside examples of coins that I mention in my Coins in your Pocket, blog posts. I do not post the errors that I search for in these, however. These examples are examples of non-error coins that I save. I might do a separate series of error/variety coins I search for. Also, there are two things, error, and variety. Basically an error is something that doesn't repeat exactly, and an error is something that repeats exactly, or close to exactly. Both are unintentionally made by the mint. Tell me in the comments if you are enjoying these blogs, and if you would like me to do an variety version in the future. Now lets get to the blog, this is #3, and it is about quarters!á
#1 - Silver Quarters: Yes, they are still out there. They have been picked relentlessly for their silver value, but you can still find them occasionally. They will sell for about $3.00 for their junk silver value, unless they are in good grades, then they might sell for more.
#2 - W mint marked quarters: In 2019, the US Mint decided to include a W mint mark on 10 million of the quarters struck there. That would be 2 million W quarters per design. They were added to try to increase interest in coin collecting, the mint director said. The quarters with the W mint mark are, Lowell National Historic Park (Massachusetts), American Memorial Park (Commonwealth of the Northern Marianas Islands), War in the Pacific National Historic Park (Guam), San Antonio Mission National Historical Park (Texas), and the Frank Church River of No Return Wilderness (Idaho). The quarters are only available in circulation, you can't buy them from the mint. A report says that only about 2% of the total quarters with the W mint mark have been found. They sell for about $10 to $20 on eBay, depending on the grade.á
#3 - State Quarters: The mint issued this coin program in 1999. It continued until 2008, and celebrated all of the 50 states in the USA. The coins were issued 5 per year, and were issued in order that they were admitted into the US. They are still widely available in pocket change. You can buy a folder and fill up it with coins from change relatively easy. The coins are available in just about any grade desirable, and will sell for face value, or more in better grades.
#4 - America The Beautiful (ATB) Quarters: The state quarters program was so successful that the mint decided to do anotherá program. This one featured all of the Monument Parks in America. The series started in 2010, featuring Hot Springs National Park, in Arkansas, to start off the series. The series, as of 2019, is still going. Plans are to stop the series in 2021, with only one quarter being released that year, which is the Tuskegee Airmen National Historic Site, located in Alabama. The coins can be found in circulation, and you can put together a set easily from coins in circulation. Coins will sell for a little above face value in better grades.