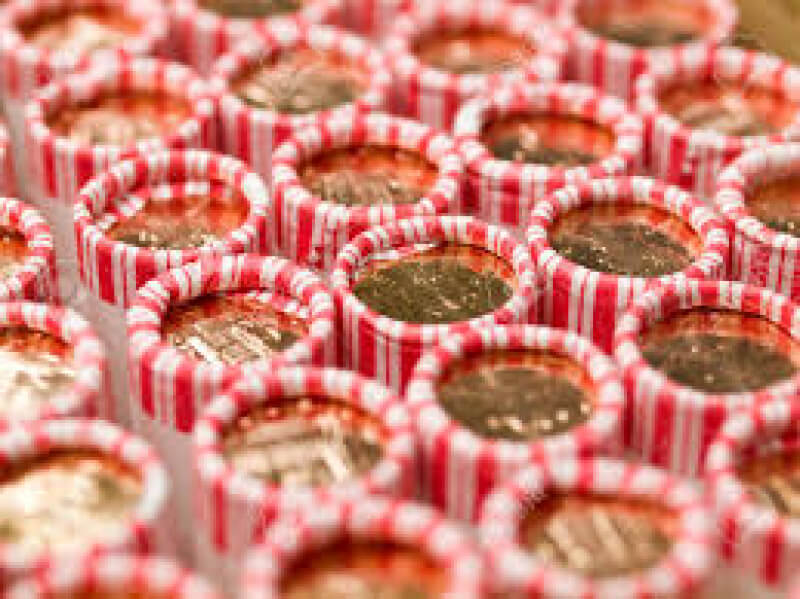 I went through another box of pennies recently, and decided to share my finds. Here they are!
Wheat Cents: 4 -á I have been noticing a shortage of wheat cents in boxes lately, and I have 2 theories as to why. Theory 1 is as follows. Around the same time I started searching boxes, the Great American Coin Hunt was going on. If you don't know what that was, it was an event for Coin Week 2019, where lots of dealers and collectors decided to make searching your pocket change a little more interesting by doing "Coin drops" or basically spending coins like buffalo nickels, wheat cents, or mercury dimes at places. This put alot of collectable coins into circulation, and maybe the 8-10 wheat cents per box I was getting were from the Great American Coin Hunt. Theory 2 is that I have picked all the wheat cents out of change. I live in a small town, and not much change goes around, so I might slowly be getting wheat cents from the bank, and they having less and less of them every time I search a box. Commet down below what you feel happened.
Lincoln Bicentennials: 18 - This was a good box for these. I found one of every design and mintmark, except for the LP3 and LP4 P mintmarks.
1968 S - 1974 S cents: 8 - In my oppinion, the hardest of these to find are the 1968 S and the 1974 S, as I hardly ever find those. I almost have a full roll of these now, probably would be if I took out the nicer ones from my album.
2017 P cents: 5 - I have started to only keep the nicer ones of these, as they really aren't worth anything extra, and I just like them because of their unique story. It was the 225th aniversary of the Philidelphia mint, and the mint decided to celebrate by adding a P mintmark to cents for the first time in history! This only lasted for one year, and in 2018 they went back to the traditional no P mintmark on cents.
Others - No Canadian cents or dimes in this box. I don't know how to explain that dimes appeared in my first 2 boxes, but not in any others. I do believe I found a lesser known version of the 2006 DDO, more about that in another blog.á
I hope you enjoyed! Stay safe, and happy hunting!