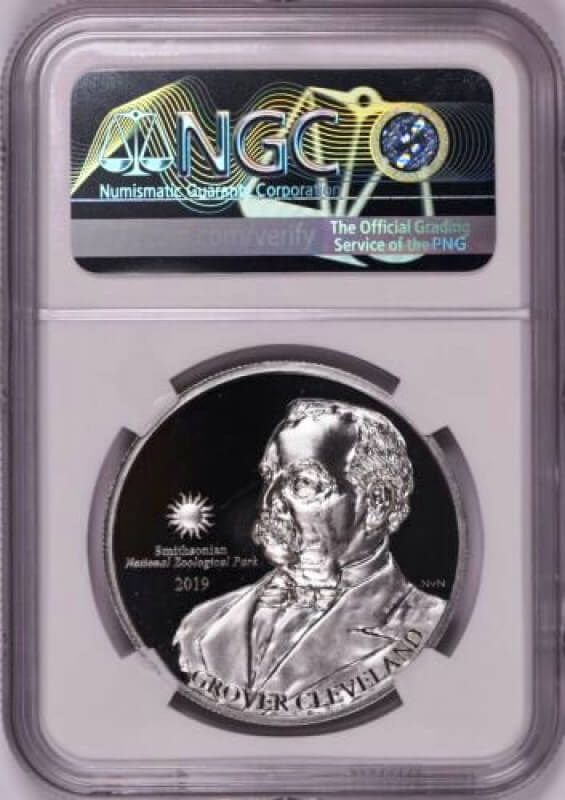 **Another Buffalo Added To My Herd**
   I wanted to share this new addition to my "Buffalo" themed collection!  A perfect Silver 1 oz. Buffalo… PF 70 Ultra Cameo. A National Zoo Commemorative 2019 Buffalo at the Castle.  Mintage of 2,500  Designed by Natanya van Niekerk.
  Did you know that when the National Zoo first opened in Washington, D.C.  132 years ago, visitors could only see a small herd of Buffalo in a pen behind the Smithsonian Castle and an American Golden Eagle.  The attraction became so popular that a bill was drafted and signed, by then President Grover Cleveland, and the National Zoo was born!
 To honor this great institution, the Smithsonian authorized the release of a series celebrating the founding of the National Zoo. The American Buffalo is the first in the series and is shown on a ruff mound and beneath a sky lit by the Smithsonian's own "sun emblem".  The reverse shows President Grover Cleveland with the same sun emblem and the date.
   I thought this was such a beautiful coin!  To me the Buffalo is so rugged looking and the strike is amazingly detailed!
Thanks for reading my blog. Hope you enjoyed it   ; )