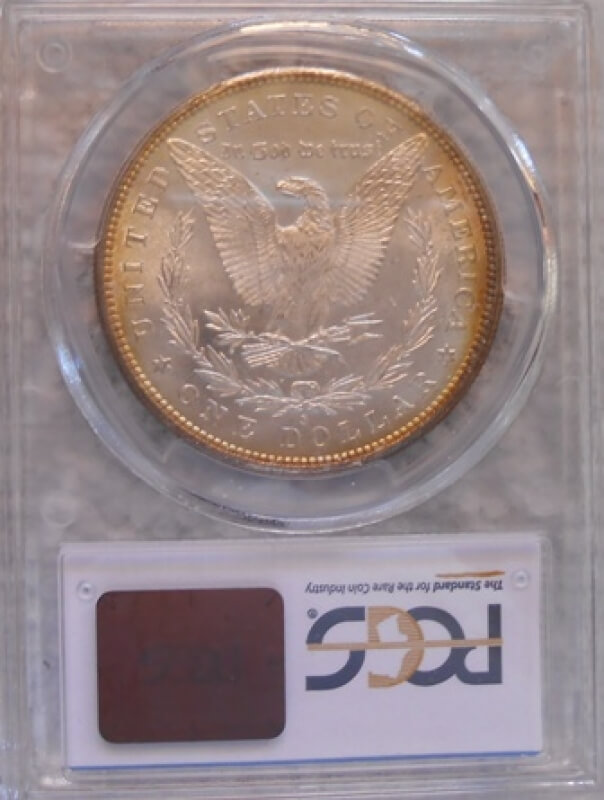 So, here are some photos of a new coin I won from an online auction. It's a beautifully toned, in my opinion,  MS 65 1881-S Morgan Dollar. It also happens to have a CAC sticker. The "Green Bean". My question to everyone is: "Would you pay more money for this coin, or any other, just because it has a CAC sticker?" 
   In this case I did not. I loved this coin and bid on it without regard to the CAC bean.
   Before everyone says it wouldn't matter, I have tracked many coins that are as identical as can be, same grade, same grading company, same eye appeal, same everything except the CAC Sticker. The CAC'ed coin goes for more money nearly every time. Sometimes a lot of more money!
   So what is your opinion.? Is CAC worth more money?? Be honest. That company isn't making money for nothing....