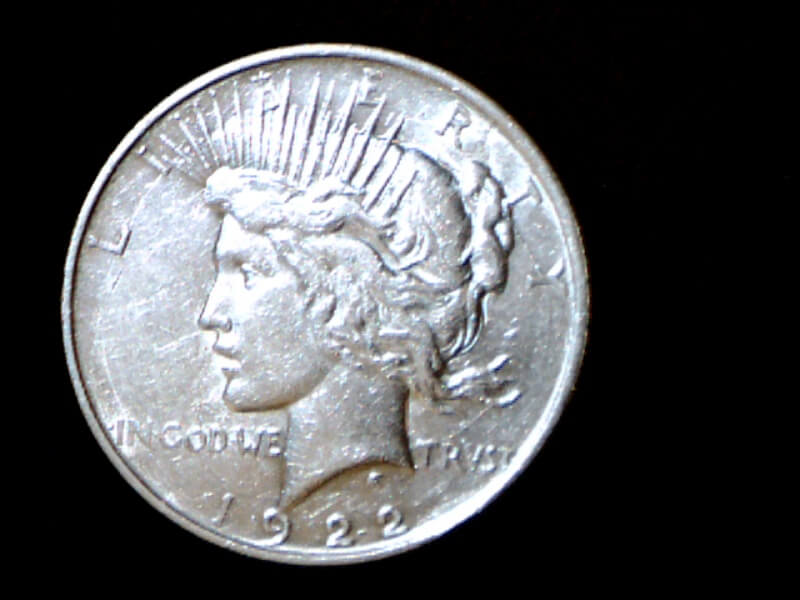 IS IT JUST ME?? I DOUBT IT!
   Today,  Sunday, I was looking at a for sale post at my favorite buying site VAMWorld. One if the major players there just listed some raw Peace Dollar VAMs. As most of you know I am working hard to complete a Top 50 set of them. One of the coins I need is a 1922 VAM 2A, called Ear Ring for the die break at Liberties ear. This is a higher priced coin, at least for me. This one was very reasonably priced.
   So being a person with little to no patience I immediately got all excited and shot off a message to the seller requesting a photo. I even said I would buy it on his recommendation if he could not photograph it. This guy knows his Peace Dollars. He got back to me in a few hours and agreed to email me some photos. When they came they were very well done. But wait. What is the deal here? I see no die break. It has some beautiful major die cracks all around the rim and other places but none in the hair.
   I calm down a bit, not really, and check it out better. To my surprise it's a VAM 2A all right, almost. Only problem it's a 1922-D not a P. It's also a 2A2. Well, talk about feeling stupid. I wanted that coin to be my new Ear Ring so bad I read what I wanted to see. Did I mention it was very well listed as a 22-D? So I swallow what is left of my pride and email him my mistake. I haven't heard back yet. Probably won't. What can he say, "That's OK, idiot." I have emailed about a different one he listed. I made very sure it is what I think it is. I wonder if he will give me another chance to give him my money.
   So, the lesson here is be careful what you read. Make sure it isn't what you want it to say. If this same scenario was an auction and I won, I would have to pay up. Not totally bad. It is a cool coin but not a Top 50. Anybody else do anything crazy like me? Thanks for reading this confession. I hope you learn from it. Please check out the photos of what I wanted and what the coin really is. Feel free to laugh and comment.
SOURCES:
VAMWorld 2.0---http://ec2-13-58-222-16.us-east-2.compute.amazonaws.com/wiki/Home
My Pride or Lack Thereof