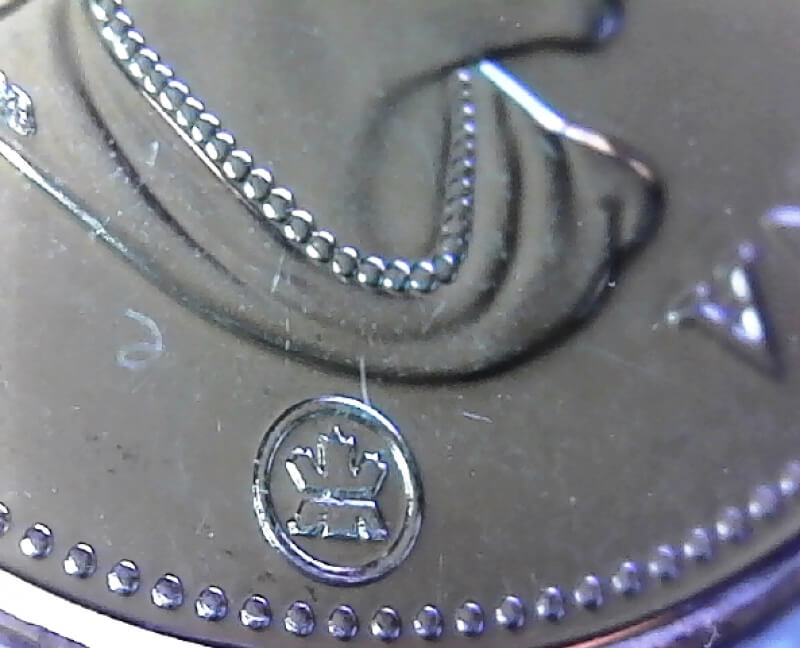 OH CANADA-CANCELLED BY PANDEMIC
  The other day I received this kinda cool, kinda sad coin in the mail. Thanks to a fellow member here with strong likes for Canadian coins and The Royal Canadian Numismatic Society, I was told about these unique slabbed coins and was able to order one. As you can see in the photos this is a PVGS Sample slab with a Canadian 2020 fifty cent coin in it. The label states that it's from the Royal Canadian Numismatic Association Convention, this year to be held in Halifax. As is stated on the label, it was "Cancelled by Pandemic". Another one bites the dust. 
   The coin slabbed is a 2020 Canadian non-circulating fifty cent piece. It is a nickel steel composition that has a 27.13 mm diameter. It features the coat of Arms of Canada divided by the date above. As always the obverse is a portrait of the Queen facing left. The inscription translation to "ELIZABETH II--BY THE GRACE OF GOD". Below Her portrait is what I think is the mintmark for the Royal  Canadian Mint Winnepeg mint. Maybe not. Here is a quote from the Royal Canadian Mint about the new Mint mark. "The Mint Mark encompasses the three elements of the Mint's corporate name: M for Mint; a Maple leaf for Canadian; and a crown for Royal and Crown Corporation. It features the Mint design within a circle and consists of a symbol depicting a stylized maple leaf emerging from the letter M. The eastern and western points are upturned and reduced in width to suggest a crown. A majestic M unifies the design, symbolizing the word "Mint" and its French counterpart, "Monnaie." With their conic shape, positioning and spacing, the two components of the design evoke the action of two dies striking a coin."
    These Sample slabs were to be given away as convention souvenirs but were instead sold for a small price to the public. The limit was to be only 100 coins but I believe more were sold. Sample slabs from all the TPG are collected by many people. I thought this was a very good example of 2020. Everything, mostly, was closed by pandemic. I think the blue sticker on the bottom left of the slab is supposed to be the covid molecule. 
    Well I reckon it's a good idea and tries to make something out of a closed major show. As of this writing they are still shown on the RCNA's website. I don't have much else to say and hope you enjoyed this small blog on a shot at making some small good out of a failed show. Oh Canada!!
SOURCES:
Secret ANA member
PCGS
NUMISTA.EN
https://www.mint.ca/store/news/the-mint-makes-its-mark-on-canadian-currency-all-circulation-coins-to-bear-new-symbol-5800018