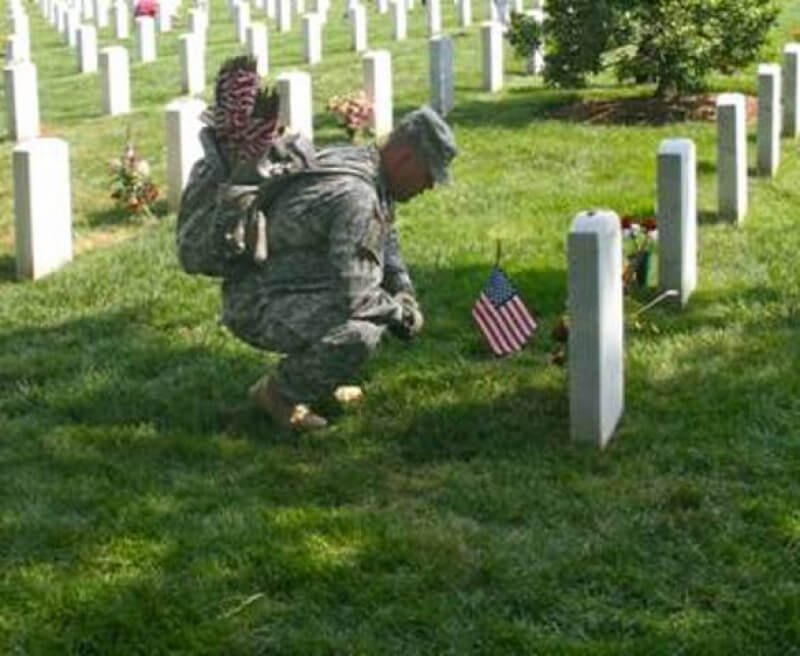 THE TRADITION OF LEAVING COINS ON A VETERANS GRAVE MARKER
   No doubt many of my fellow ANA members receive The Coin Update and have already seen this article. I feel the need to bring it to everyone's attention during this holiday, Memorial Day. Have you ever notice coins on the grave markers at some cemeteries' and wondered what the deal was? Here is a brief history of the practice.
  The practice of leaving coins on headstones or any grave marker started during the Vietnam War. This practice really was started by the ancient Greeks by leaving coins in the mouth of the departed. This enabled the dead to pay the "toll" for Charon, the ferryman, to transport their souls over the River Styx and navigate them to the Underworld.
   It seems this tradition was adapted during the Vietnam War to avoid any awkwardness during this very politically charged war. In the end it was done to show respect for the fallen and to show the surviving family members their loss is a shared loss.
   Now to the meaning of the different denominations left:
A cent is a showing of respect for the fallen and lets the family know someone visited the grave in the spirit of honoring the sacrifice.
A nickel indicates you trained at boot camp and or basic training with the fallen.
A dime means you served with the fallen to some degree.
A quarter left on the grave marker is very significant. This indicates to all that you       were resent when the fallen was KIA'd, "Killed In Action".
A Challenge Coin left behind is the highest form of respect a fellow warrior can pay to another.
  Eventually the coins are all gathered up and used to pay for the burial of impoverished veterans and maintenance for the cemetery itself. I hope you learned something from this blog. I have seen coins on headstones but didn't know the meaning of them. Thanks for reading this. Please feel free to comment.
SOURCED:
COIN UPDATE---May 24, 2019
WAR DOG MEMORIAL---March Air Force Base