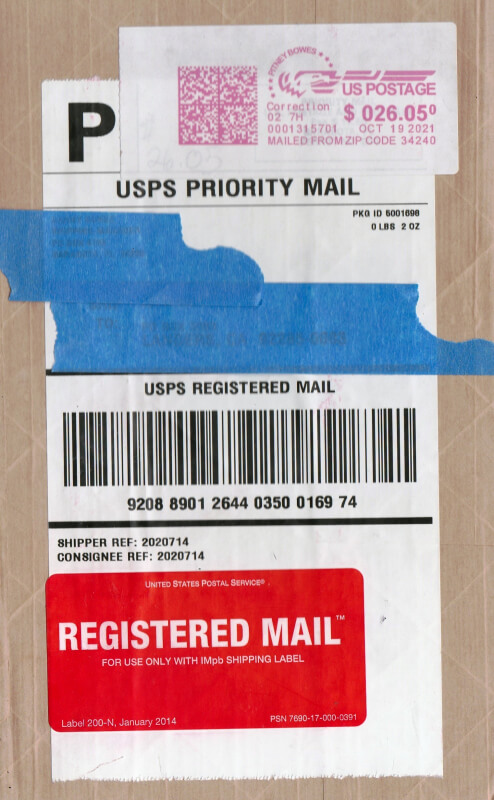 UPDATE TO BLOG ON DECEMBER 3!
UPDATE TO MY SUMMER VACATION
   Well it seems a Christmas miracle happened. My lost/stolen POW Chit submission to PMG showed up. Yesterday marked 2 months since it tracked lost/stolen. It just showed up in my P.O. Box. No explanation. It is in excellent shape as is the box it came in. I am going to find out, in more detail, what happened.
   I credit this miracle to my Congressman Jay Obernolte. I contacted him with my problem and about a week later my parcel shows up. It was a last resort plan and it sure did work. I would recommend to everyone, contact your Congress person when all else fails. It worked for me. Please check out the photos to see the chit and the box. Note the dates on the box of Registered Mail.
   NEVER GIVE UP!
No Sources other than me