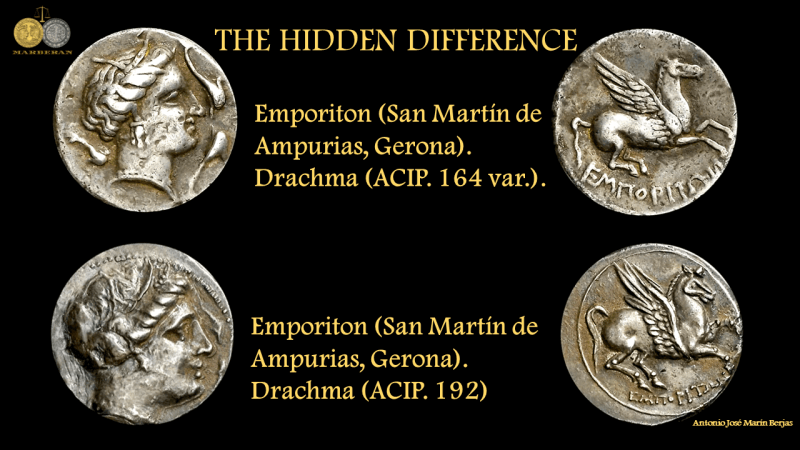 NUMISMATICS, A CROSS-CUTTING SCIENCE
Every time we have a coin in our hands, we begin a journey through time, which allows us to visit cultures, empires, kingdoms, countries, religions, philosophies, ideologies and, of course, ways of understanding life and death.
Whoever has not had in their hands a denarius, a sestertius, a maravedi, a doubloon or any other numismatic piece, does not know the feeling that comes from touching a piece of history that continues to live in that coin and from which immediately Many questions arise that will never have an answer. How many hands has it passed through? What was its last transaction as a payment method? Who would rescue it from oblivion? Who, for the first time, would see it as a collector's item?.
But there is a very special coin that goes further and almost borders on mystery. It is that extraordinary piece that has never been in circulation, that, generation after generation, has passed from collection to collection, always remaining immaculate and kept as what it is, a treasure. What did the first person who decided to keep it see in it? How has it remained intact after wars, plagues and famines?.
It is clear that there is something special in it, since its owners have been many who, over time, have been attracted and captivated by its magic, without the metal, the origin, or the minting intervening. The canons of beauty have been changing throughout history, so this does not justify that transgenerational effort of hoarding and protection. As I have said before, it is something that borders on mystery and will surely continue to do so through time.
Objectively, numismatics is one of the most beautiful ways of knowing part of the great journey of humanity, of finding out where we come from, discovering who we are, how we got here and even predicting what our future may be, if we make the right decisions and mistakes our ancestors made.
The coin is a still photo of each moment, of each milestone, the information it contains makes it possible for historians to have a much more complete vision of what has happened in humanity in the last twenty-eight centuries, since the appearance, in the current Turkey , of the Electrum, a natural amalgam composed of gold and silver, with which the first numismatic piece in the world was minted. A world that, from that moment on, would never return would be the same, imposing minted metals and gradually disappearing barter and payment in specie. Those metals that for millennia had been used in the realization of ornaments, utensils, weapons of war and defense elements, without losing any of the above, become the universal system for all economic transactions.
For all of the above, numismatics is the great gateway to KNOWLEDGE, which invites the scholar to investigate and opens a whole world to the neophyte, and it is precisely from the latter, the neophyte, that the meaning of this is directed. article, because everything exposed up to now is well known, enjoyed and savored by all the people who, like you, have spent years of dedication, either as amateurs or as professionals, to this passion.
And it is that, we need to incorporate new blood, because currently and despite the fact that the number of fans is growing, it continues to be a minority hobby. The lack of widespread dissemination and good pedagogy on this subject has led a large majority to believe that numismatics is expensive, which it is, if what you are looking for are already high-level pieces, but it is also very economical if what is intended is to learn as well as enjoy.
You only need to take a walk on a Sunday morning through the Plaza Mayor in Madrid (Spain), and go through its stalls, to realize the amount of possibilities that are at your fingertips, both in quantity, quality and price. From less than one euro, there are pieces that give for a good time of study and entertainment.
Also, and for the same reasons, there are many who think that numismatics is boring, that it is entertainment for the elderly, scholars and little else. And, in this sense we must admit that sometimes we can give that kind of impression. Perhaps we move in very limited circles by ourselves and without realizing it we are leaving aside the transfer of knowledge and passion to the new generations.
We have a duty to convey all those emotions and sensations that have been described throughout this article, because through them is the best way to encourage curiosity, which is the key that gives way to the hobby.
Associations play a fundamental role here, from where good dissemination initiatives can start, covering all possibilities, both in social networks and in face-to-face activities. Visits to schools and universities with the active participation of the students, allowing them to have real contact with the pieces, so that not only everything remains, in an image projected on a screen, would undoubtedly give spectacular results in a very short time. Also, the invitations to numismatic congresses in which the students can feel that activity of sale, exchange and search. And of course, attending numismatic auctions, in which tension, illusion, frustration, concentration and patience are combined.
If we take these steps, we will make numismatics a cross-cutting science, which de facto already is, but which, due to lack of scope in disclosure, continues to be framed in topics that do not fit reality at all.
For my part and to finish, I have made a small video, with the title "The Hidden Difference" "what the coins hide", as an example of interactive pedagogy. This video is only intended to spark interest in coins through a visual challenge. I am sure that many of you, with more knowledge than me, both in numismatics, as in communication and pedagogy, will have much better ideas that you can contribute and that it would be very good if you did so.
In a society, each day more lost in the daily vicissitudes, a light of knowledge will always be of great use, for children, young people and not so young, because as we said, numismatics is a transversal science, don't you think?
Thanks for your reading.
Antonio José Marín Berjas (MARBERAN)
Click on this link to watch the video:
https://youtu.be/2l2ZJA0Ecuo