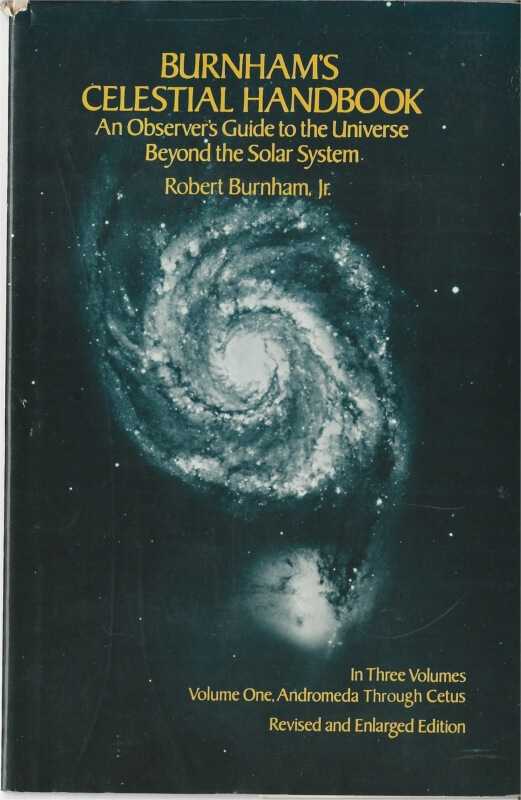 Hercules Coins in Burnham's Celestial Handbook
p.p1 {margin: 0.0px 0.0px 0.0px 0.0px; font: 12.0px 'Helvetica Neue'; color: #454545} p.p2 {margin: 0.0px 0.0px 0.0px 0.0px; font: 12.0px 'Helvetica Neue'; color: #454545; min-height: 14.0px}
"HERCULES" COINS IN BURNHAM'S CELESTIAL HANDBOOK
Originally appeared in The E-Sylum: Volume 17, Number 51, December 14, 2014, Article 22
Burnham's Celestial Handbook: An Observer's Guide to the Universe Beyond the Solar System by Robert Burnham, Jr., New York: Dover Publications (1966, 1978) remains a reliable reference for the backyard astronomer or local club meet-up. "Everyone" in the hobby knows the book. Robert Burnham, Jr., compiled this information for himself when he worked at the Lowell Observatory outside Flagstaff, Arizona. He organized his notebook by constellation. Dover published the work in three volumes. The books were set in a fixed-pitch typewriter font, ragged right. They are paginated sequentially from 1 to 2138. The work closes with eight indexes. Burnham relied on the Observatory's own library, but went far beyond that. The discussion of binary stars, clusters, and other objects in the constellation of Hercules includes images of eleven coins.
The coins are in approximately chronological order, beginning with what Burnham calls "a wonderfully archaic style" from Thebes c. 430 BCE. (It corresponds to Sear GCV 2377, though Burnham gives no catalogue numbers.) Also shown are a silver stater of Camarina, Sicily, (similar to SGCV 738). Of course, a Herakles/Zeus of Alexander the Great appears ("a thinly disguised portrait" according to Burnham). A shekel of Tyre, and a tetradrachm of Demetrios of Bactria also are illustrated.

Three coins recognize the Twelve Labors: Herakles versus the Cretan bull on a didrachm from Silenus (SGCV 908); wrestling the Nemean lion (identified on as from the town of Heraclea); and fighting the Stymphalian birds (Stymphalos, Arkadia, SGCV 2739). Then, the hero is shown seated on a stater from Kroton, Bruttium (SGCV 473).

The section closes with two Spanish 8 reales because they depict the Pillars of Hercules. The first was struck at Potosi, 1682. The second, struck in 1740, was recovered only after 1968, coming from the wreck of the Hollandia in the Scilly Islands in 1743.

Astronomy and numismatics share a large debt to their amateur researchers. Until the 20th century, professional appointments in astronomy were limited to a few national observatories in Europe and the Americas. Even in the space age, paying gigs are rare. However, the worldwide amateur community is huge, discovering comets and asteroids, measuring stars, often completing important assignments when the major observatories are clouded over or out of the line of sight of some event.