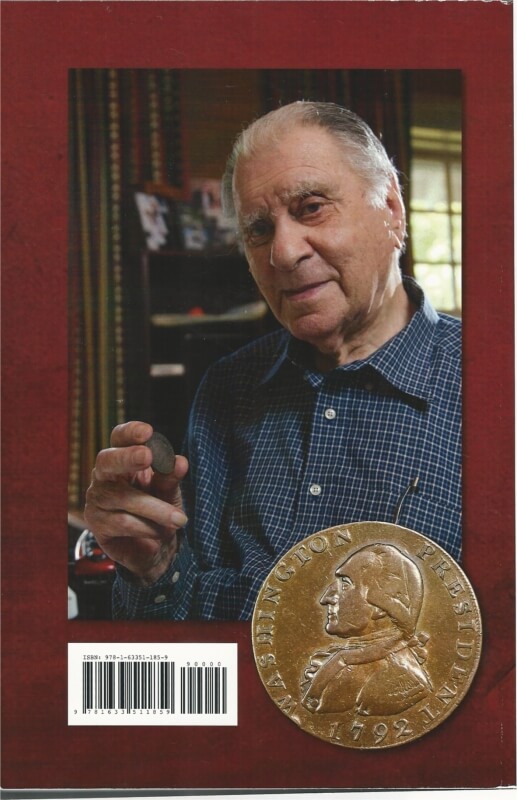 Truth Seeker: The Life of Eric P. Newman
The book is "Researched & Written by Leonard Augsburger, Roger W. Burdette & Joel Orosz" and James L. Halperin edited it. Additional editing and research are credited to Maureen and Stuart Levine. It was published by Heritage as an "Ivy Press" work.
Newman was born in 1911. While he had a lifelong "interest" in coins, he came to serious numismatics only as an adult, after MIT and law school. It is true that since childhood, he had been a patron of Burdette Johnson, a St. Louis coin dealer. But his purchases were grounded on his saving his 5-cent a week allowance, and allowing for street car fare as overhead at that.
His entry into the higher strata of numismatics was the liquidation of the collection of Edward Howland Robinson Green - "Colonel Green". A larger-than-life Texan, "The Colonel" was the son of Hetty Green, the "Witch of Wall Street." She gave him the Texas Midland Railroad to manage. When she died, her entire estate passed to him.
Newman's original interest was only in the banknotes of Missouri; and consummating that deal took several months from late 1939 to early 1940. When it finally closed, Burdette Johnson was impressed enough to agree to a partnership with Newman to buy more, and sell the ones they did not want to other dealers such as Max Mehl and Wayte Raymond.
That is what opened the door to Newman's seeking the truth in numismatics. Except for Raymond - a consummate researcher and not so successful as a dealer - most dealers (then as now) sold stories and gave away coins. If you "buy" the story, the dealer "gives" you the coin. Just for instance, it was said that no 1804 Dollars were available because they were used to pay the naval expeditionary force against Tripoli and none of the coins came back to the USA. The Colonel Green estate had hundreds of exceedingly rare and important coins, but little was actually known about any of them.
But I am only halfway through the book.
Truthseeker: the Life of Eric P. Newman is only $24. With shipping, I think it was $25.87 to me. I could not find it on the Heritage website, oddly enough, but when I called in, the customer service representative was very helpful.
(More on this later.)