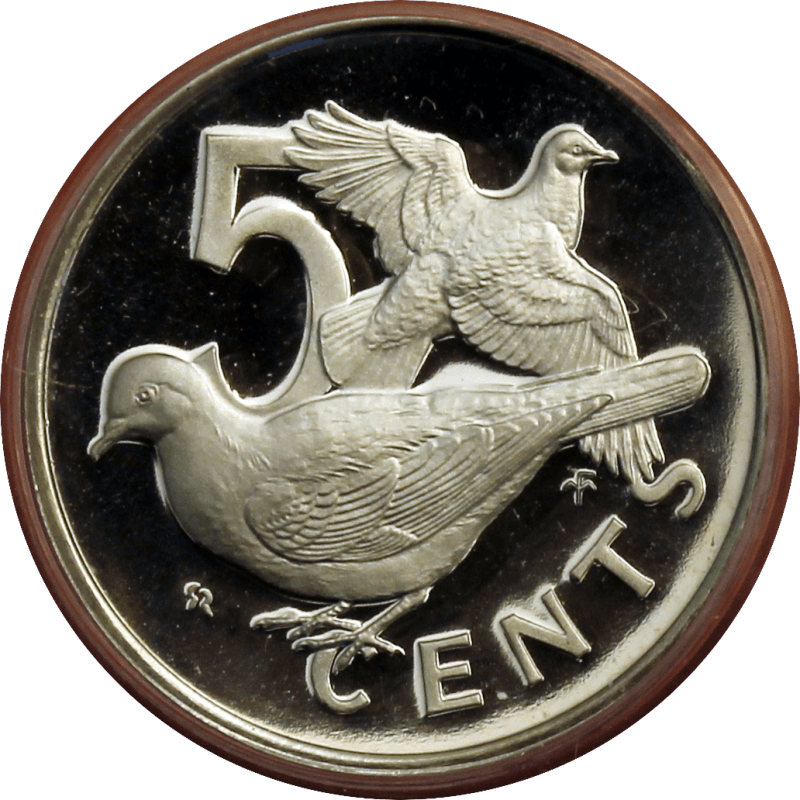 British Virgin Island Proof sets
Speaking of the British Virgin Islands (which is not Barbados),  my family asquired these nice 1975 Proofs that were minted in the Fraklin Mint, and we had them graded at ANACS.

The 25 cent was graded Proof PF68.    Often these kind of Franklin Mint sets are as much of Franklin Mint production as a national legal tender set.   The initials of Gilroy Roberts, who designed the reverses, also worked on the Kenedy Half. 

https://billhicksisdead.blogspot.com/2012/04/sucker-born-every-minute-franklin-mint.html
The British Virgin Islands are east of Puerto Rico and far north of Barbados.  BVI citizens are actually British citizens,   The Islands are wealthy from the financial businesses that give off shore licenses to businesses and such. and is a tax haven.