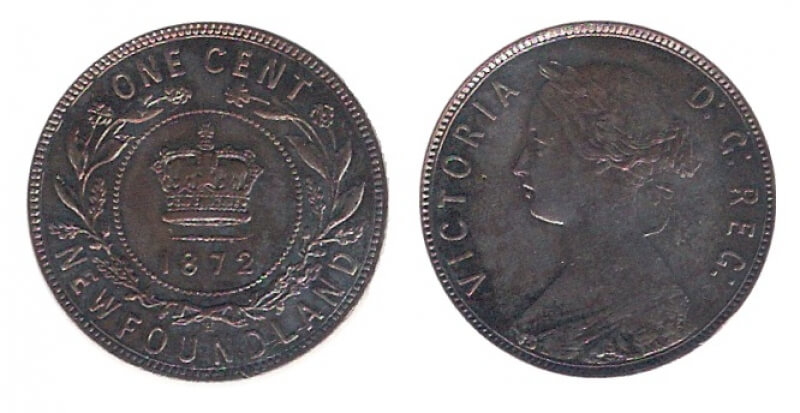 A Silver-Plated 1872 Newfoundland One Cent
Here is a coin of mine that was featured in this week's E-Sylum (the Numismatic Bibliomania Society eletronic publication).
"When I saw the silver-plated 1977 British 2 Cent piece from the last edition of the E-Sylum, I remembered a coin that I have in my collection: a 1872 Newfoundland One Cent, that is also silver-plated. I acquired it from a Brazilian Numismatic Association auction about an year ago. In 1872, the Queen Victoria celebrated her 35th anniversary as Queen. Does it have anything to do with the fact that this coin is silver-plated? I don't know the answer, but it's a really interesting item."
Link: 
http://coinbooks.org/club_nbs_esylum_v17n34.html#article8