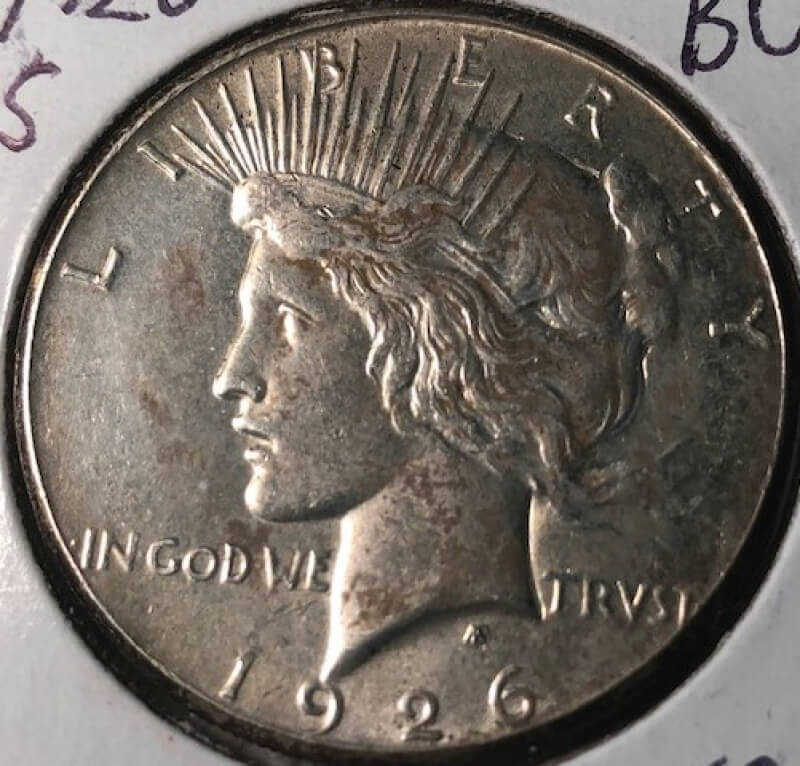 Another Peace Dollar Collection Update
Good morning folks!
     Since I last updated everyone, I've added some more pieces to my Peace dollar collection. These additions have also been included on my collection page as well. I added the 1926-D, 1926-S, and the 1928. The 1926  coins are readily available and affordable. The 1928 on the other hand is not. Obviously the 1928 is in this category because it's the key-date and has the lowest mintage at 360,649. The mintage for the 1926-D is 2,348,700 and for the 1926-S the mintage is 980,000. Per MyCoinGuides, "Similar to the other issues for this year, the motto "IN GOD WE TRUST" on the obverse has been retouched resulting in a strengthening of the word "GOD". The designer is the same for all Peace dollars, Anthony de Francisci, and the weight is 26.73 grams and the diameter is 38.1 mm.
     I'm not sure whether I mentioned it or not, but in addition to the Binion Peace dollar, I've now also added a "GSA Hoard" Peace dollar. The only one I'm missing now is a "Redfield Hoard" coin, which I will be on the look-out for! I did recently purchase a 1928-S Peace dollar from ebay for a reasonable price. It's due to be delivered between 4 and 7 Aug. These recent purchases have depleted my "allowance", so it may be some time before I can afford a Redfield Hoard Peace dollar. At any rate, I'm on track to complete my Peace dollar collection by the years end.
     It appears that the Delta variant is on the rise, so as always, stay safe, HEALTHY, and if you haven't got your covid shot, please do so! I realize that summer is winding down, and I know this because at the end of this month, the GREAT New York State Fair will be in town which is a sure sign that summer is over. I was planning on heading down to Virginia early this fall, but now I'm not too sure if it's a good idea or not. I haven't seen my brother and sisters going on 2 years now because of this pandemic and I sure miss them. Anyway, enjoy the pictures, maintain your collections, and soon I will have my slabs for large dollars. I did pick up ALL of the San Francisco bicentennial Eisenhower dollars recently, so I will be sharing those soon.
Charlie aka slybluenote