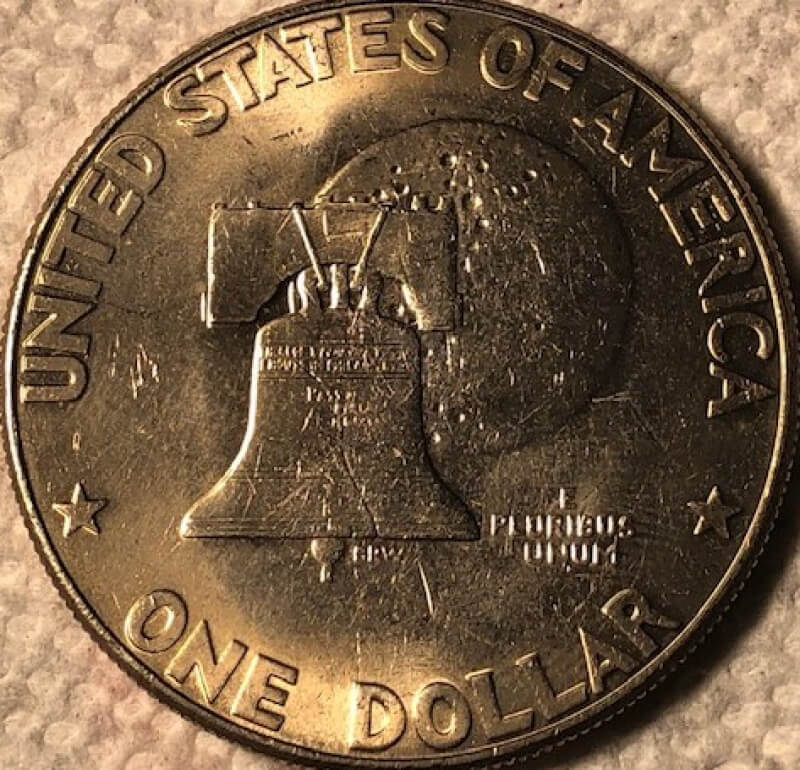 I like Ikes too! Part 1 of 2
Top O' the morning folks!
     Earlier this morning I updated my Eisenhower dollar collection. I recently purchased the 8 bicentennial dollars to add to my collection and am just now getting around to updating it. Last month, my supervisor gave me a circulated 1971 Ike which I also added. I will soon get around to placing them all in slabs. The 1971 isn't as "nice looking" as the bicentennials, but it has more meaning to me because of how I obtained it. The 1971 coin has a mintage of 47,799,000, it's composition is 91.67% Copper, 8.33% Nickel (clad), it was designed by Frank Gasparro who also had a hand in designing the Kennedy half dollar. It weighs in at 22.68 grams and is 38.1 mm in diameter and has a reeded edge.
     Today, I'm only going to cover the Philadelphia and Denver strikes of the bicentennial series of Ikes. I'll cover the San Francisco strikes in part 2 of "I like Ikes too!. The 8 coins I purchased are all uncirculated and I would grade them as MS 60 or above. They come in type 1 and type 2 flavors which means that the lettering on the reverse of the coins are different. You can see these differences in the pictures that accompany this post. Mr. David R. Williams designed the reverse of the bicentennial coins, and all specifications are the same as the 1971 Eisenhower.   The mintages for these coins are as follows: 1976 Type 1, 4,019,000, Type 2, 21,048,710, 1976-D Type 1, 21,048,710 and 1976-D Type 2, 82,179,564. 
     Dwight D. Eisenhower was our 34th President, and was one of only 5 military generals to achieve the rank of 5 star general. Omar Bradley, George Marshall, Henry Arnold, and Douglas MacArthur were the other 4 generals to achieve this rank. It's one of the reasons that "I like Ike"! According to the Eisenhower dollar guide, "The 1976 Eisenhower Dollars are found with two distinct varieties, identifiable by the style of lettering on the reverse of the coin. Type 1 coins use bold, block lettering, while Type 2 coins use thinner, more delicate lettering. The first type was produced primarily during 1975 and the second type during 1976. Among circulation strikes, the Type 1 variety is more difficult to find in higher grade, particularly for the Philadelphia issue."
     As always, please enjoy the pictures, and stay safe and HEALTHY! 
Charlie aka slybluenote
P.S. The one picture is of me and my "supervisor" taken on 3 June 2006 while we were out for dinner!