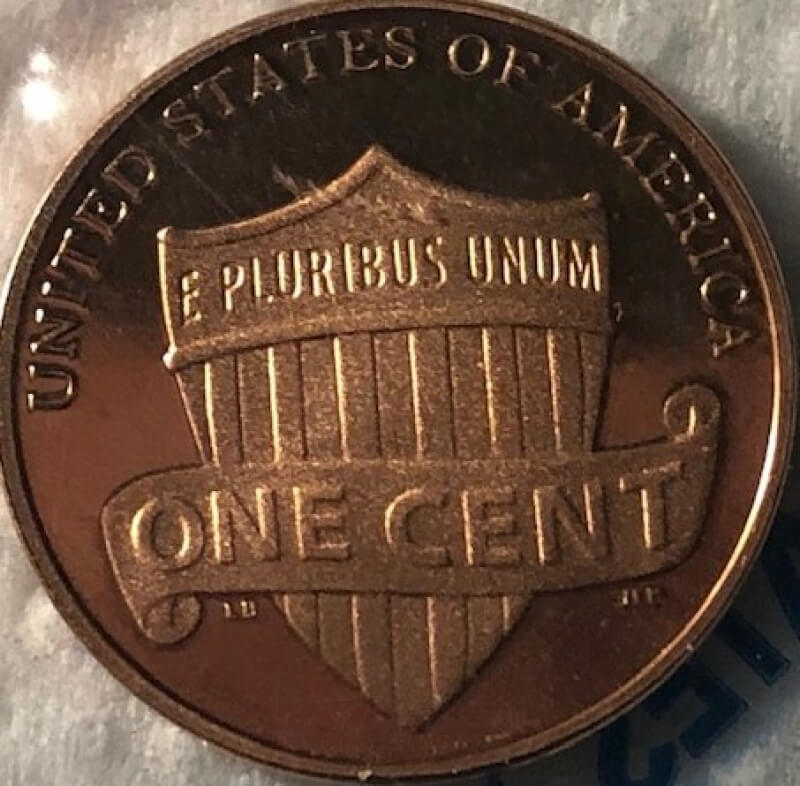 Good morning fellow numismatists! 
     Today I would like to discuss the Lincoln cent. Specifically the 1954-S Lincoln wheat head and the 2019-W Lincoln shield cent. I recently acquired both of these gems and they will soon be included in my collection just as soon as I slab them and give them the protection they deserve. I recently met a new friend who is also a numismatist. We were both born in 1954, although he's been collecting coins WAY longer than I have. We met at a local diner to eat and talk about coins. He gave me the 1954-S  you see pictured here. This coin had a mintage of 96,190,000. This particular coin would grade as a gem proof 66. You can tell it's been very well taken care of. On the flip, is a annotation "Rev. Cuds". Being new to this hobby, I had to go do some research to find out what this meant. According to my research this is a die malfunction at the mint. The error is usually raised above the field. On this coin it appears to be a small bubble on the reverse. This coin, even with the reverse cuds is still a spectacular looking coin. The designer was Victor D. Brenner, and the coin weighs 3.11 grams, is made of .950 copper and .050 tin and zinc, is 19 mm in diameter with a plain edge. It was minted at Philadelphia, Denver, and San Francisco.
     The other Lincoln cent I would like to discuss is the 2019-W Lincoln shield cent. As the mintmark indicates, this coin was minted at the West Point, N.Y. mint. I'm not sure if I mentioned it or not, but I'm replacing the 2019 and 2020 silver proof sets in my collection by adding just the regular clad sets. I signed up at the U.S. Mint to automatically receive the silver proof set every year, so I'll have to purchase the clad set if I want to own it. With the 2019 silver proof set, was a 2019-W reverse proof Lincoln cent, which has already been put in a slab and is in my collection. The 2019 clad proof set included a 2019-W proof Lincoln cent, which is what is pictured here.  I will soon go for the trifecta and add the 2019-W uncirculated Lincoln cent which was issued with the uncirculated 2019 mint set. Currently this coin is still in the little plastic bag that was inside the envelope enclosed with the proof set. There is no mintage as of yet in the Mega Red Book for this coin, although it is listed. Victor D. Brenner designed the obverse and Lyndall Bass designed the reverse. The coin weighs 2.5 grams, is made of .975 zinc and .025 copper, is 19mm in diameter with a plain edge.
     Both of these coins reminds me of the year I helped set up the stage for the headliner act at the New York State Blues festival.  The performer's name is (per I.R. Bama's request) John Hammond and the John Hammond Blues Band. The picture with this post is from backstage during his set, and the picture of me and John, which was in my prior post of 4 Mar. 2021 was after he concluded his set. I can honestly say that John Hammond is devoted to music as much as we are devoted to this hobby of coin collecting! 
     I just received my second coronavirus vaccine yesterday, so I'm feeling a little under the weather currently, but as always, stay safe, HEALTHY, and coronavirus free! Make sure you get your vaccine when possible, because as is evident, "we're all in this together"! Until next time!
Charlie aka slybluenote