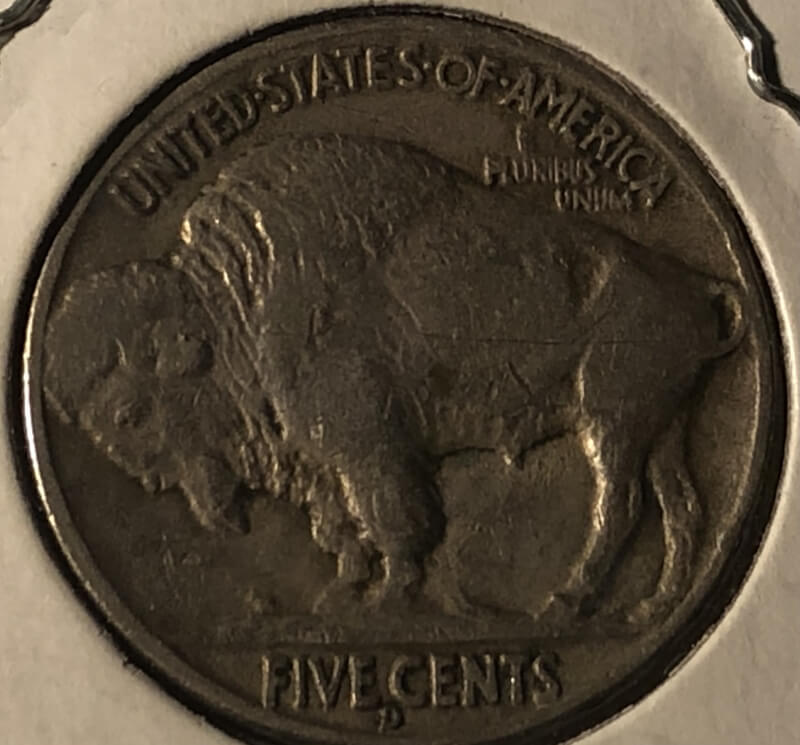 Good morning folks!
     This past Sunday I attended my second coin show. I really enjoy browsing the different vendors and am still amazed at the amount of money that is being offered. This is the first one that has been held since the pandemic started. Most of the vendors were the same ones that attended the last show. I did feel a little more comfortable since I had already been to a previous show, i.e. I knew what to expect. I picked up 3 new additions for my collection, but I'll only be talking about 2 of the additions today. I've been shopping or about 6 months now for a Twenty Cent Piece that was affordable. The other coin I picked up is a Buffalo nickel.
     The history of the Twenty Cent Piece was interesting for me, even though it's information in the Mega Red book is short and sweet. The information only takes up 5 pages in this publication. This coin was designed by William Barber, weighs 5 grams, is 22mm in diameter, has a plain edge, is composed of .900 silver, and .100 copper, and was made at the Philadelphia, Carson City, and San Francisco mints. This piece has proved to be the shortest-lived denomination in American history and was minted from 1875 to 1878. Another thing I found interesting is the fact that only one twenty-cent piece is needed for inclusion in a type set. According to the Mega Red, "the coin was made to make change in the West (at the time silver coins did not circulate in the East or Midwest."  One of the reasons this coin was short-lived is due to the fact that they were confused with quarter dollars due to their size and appearance. The coin I purchased is a 1875-S which is the most plentiful with a mintage of 1,155,000 and was graded as "Fine". 
     The second coin I bought is the 1938 D/S Buffalo nickel. This coin was made from 1913 to 1938, and includes different varieties/types. It was designed by James Earle Fraser, weighs 5 grams, has a diameter of 21.2mm, a plain edge, is composed of .750 copper, .250 nickel, and was minted at Philadelphia, Denver, and San Francisco. Unlike the twenty-cent piece, the Buffalo nickel is covered quite well taking up quite a few pages of the Mega Red book. There were 7,020,000 1938-D Buffaloes minted, and of these only 2,305 have the mint error of the D over S, which is why I picked this particular one. The one that I purchased is graded as "Fine", and it's cost was in-line with the Mega Red book also. 
     I will post about the third item I purchased in a later posting. As most of you know, I was working on developing a spreadsheet for my coin inventory, which is about 95 percent complete. I will be adding these coins to it very soon. I will need to create a new table for the twenty-cent coin, but that's not a "big deal". As a matter of fact, about the only thing left to be done is the relationship  between the different sheets and tables along with the creation of a couple of pivot tables. This means there's more time to blog and cultivate my meager collection!
     As always, enjoy the pictures, stay safe, HEALTHY, and coronavirus free. One extra side note, in these days and times, just remember, if you love your freedom, thank a vet!
Charlie aka slybluenote