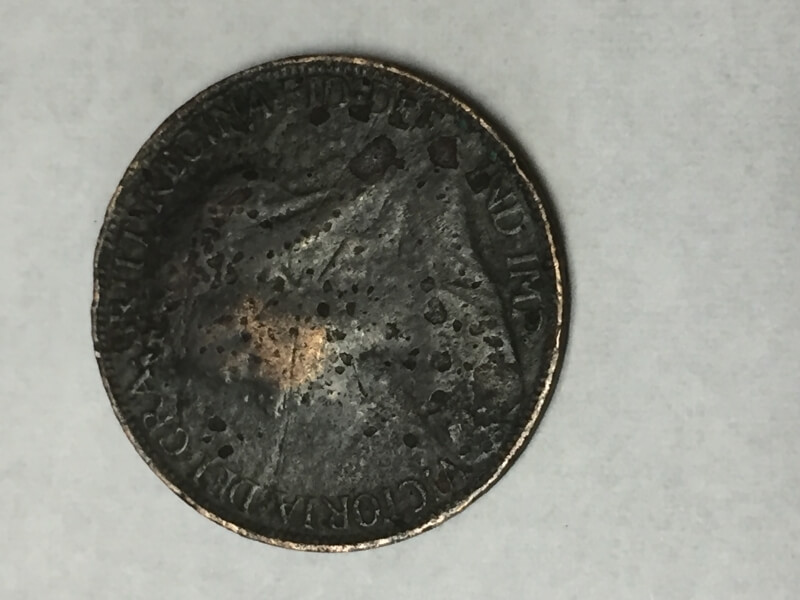 Hi Everyone,
I do not do many blogs, but I really could not pass up this opportunity -
So, I come into work today & one of my co-workers leaves out on our shipping table this banged up coin - I'm like, "hey, what's this?" They say, "I found it in a reject coin tray at the credit union coin return machine"
Wow, 1897 Farthing - It is banged up, scratched, pocked & pitted - But very cool find - They gave it to me -
I could not be more appreciative
Just shows, keep your eyes open & keep checking & you will find things that you are looking for or people will & present them to you !!
Sparta'Cuse
Also, I do not know why, but my pics always come out at 90 degrees - wtfreak? - lol