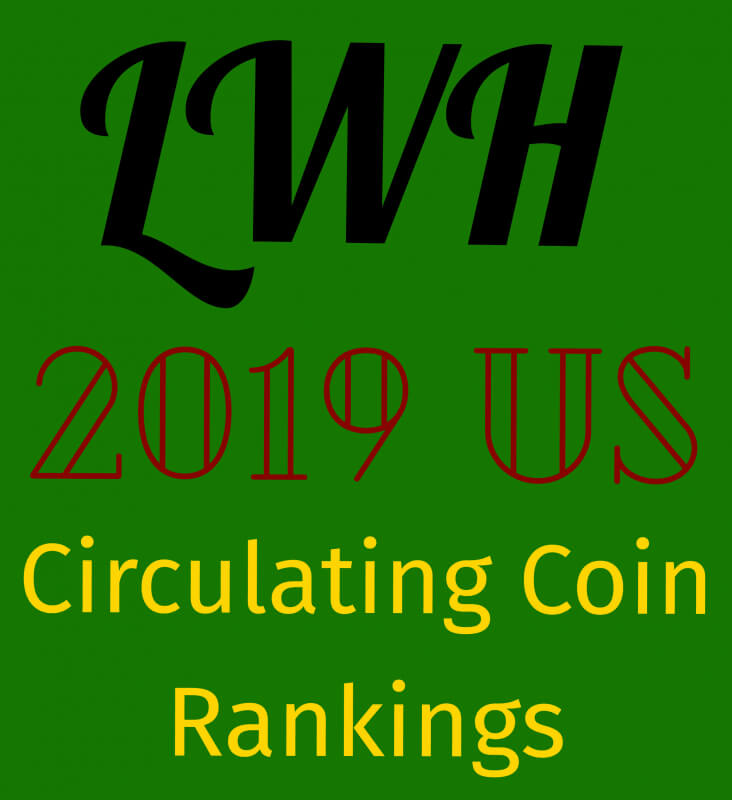 LWH 2019 US Circulating Coin Rankings
In third place, the dollar-coin!
The dollar has definitely, unlike most of America's coins, seen change in the past thirty years, plenty of it. In 1999, the highly unpopular "Susan B. Anthony" dollar had it's last mintage. The following year, the "Sacagawea" dollar, with an eagle reverse, series started. 2007 was the first year of the "Presidential" series, followed the next year by the replacement of the eagle on "Sacagawea" dollars with various designs memorialising Native American contributions, along with slight obverse design modifications. Granted, those changes were then, not today, in 2019. But, recent changes means the dollar-coin design is more fresh, new. Though not used in circulation often, if ever, the dollar-coin design is pleasing, currently the aforementioned "Native American" series, as the "Presidential series is already concluded. With a fresh, pleasing design, the dollar-coin takes third.
In second place, the one-cent!
The classic coin. The "Wheatie". The "Lincoln". The "Shield". One of the truly iconic coins of numismatics, particularly the "Lincoln" cent, the penny forced a hard choice for first. The recent "Shield" cent, an improvement on the memorial, still has about it the fresh factor. The controversial "W" cent, for better or worse, still is a step towards change. However, the obverse has not seen any design change or modification since it's introduction to circulation in 1909. Even a slight modification would be acceptable. An impressive and popular coin, the one-cent lands second-place.
In first place, the half-dollar!
The "Kennedy" half-dollar is guilty of lack of change or modification. However, it's stint of staying the same is not quite as long as the others. Regardless, the "Kennedy" half-dollar wins it all for several reasons. It is still a large, bulky coin, unlike the dollar-coin, which has shrunk though still failed to please the non-collector. It still has an eagle on the reverse. Take a peek at the American coins of 2019. Only the "Kennedy" half still has an eagle. Over the years, like "Liberty", the eagle has faded away from regular circulating coins. All except the "Kennedy". For how long the eagle will last (or how long until it comes completely back, if the mint decides to go off what I think our coins should be like, or if the mint at least has a change of heart, or something like that) time will only tell. By bulk and an eagle, the half-dollar wins first-place, and reigns champion of the 2019 American regular circulating coins!
This concludes the review and ranking of the coins we have in our 2019 pocket-change. While still hoping the mint takes either a common numismatic suggestion for change, or one of my radical ideas, at the moment, of our regular circulating coins, the "Kennedy" half-dollar is the champion of the "LWH US Circulating Coin Rankings."