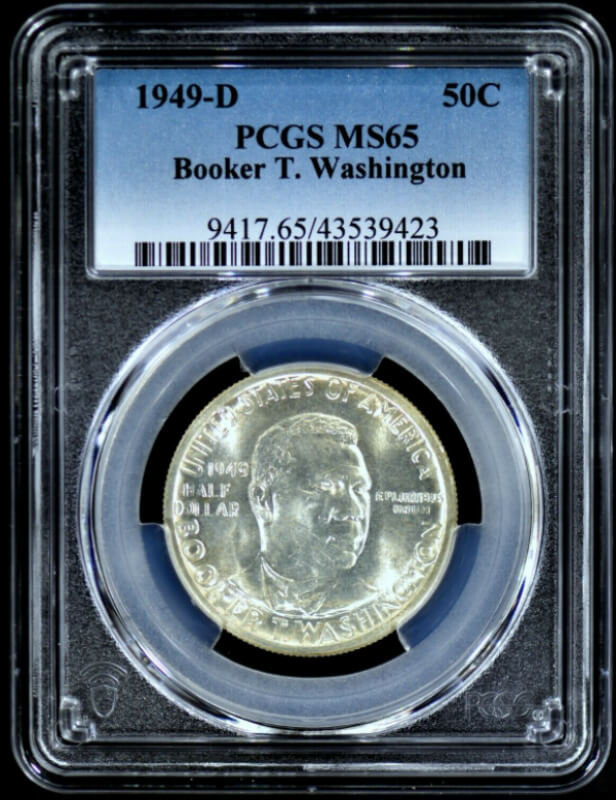 Coin Thoughts #123 by "SUN"
MOVING THE GOAL POSTS

I am going to write some short blogs on my life as a coin collector.  You might like them or think they are boring, but they are my stories.

I always considered myself as a bread  and butter collector.  The bulk of my collection is pennies, nickels, and dimes,

All my years of collecting, I wanted to put a birth year collection together in uncirculated condition of 1949 dated coins. The collection would consist of 14 coins, since no quarters were minted at San Francisco.  1949  is the "key" year  for Roosevelt Dimes and Franklin Halves.  So about five years ago I completed the birth year set.  

About two years ago. I moved the goal posts for the 1949 dated coins. I decided to add the Booker T. Washington commemorative coins to the set. There  were about 6000 coins struck at  each of  the tree mints. It took a while to find the coins, but I finally pushed the set across the goal line with 1949-D Booker T. Washington half.