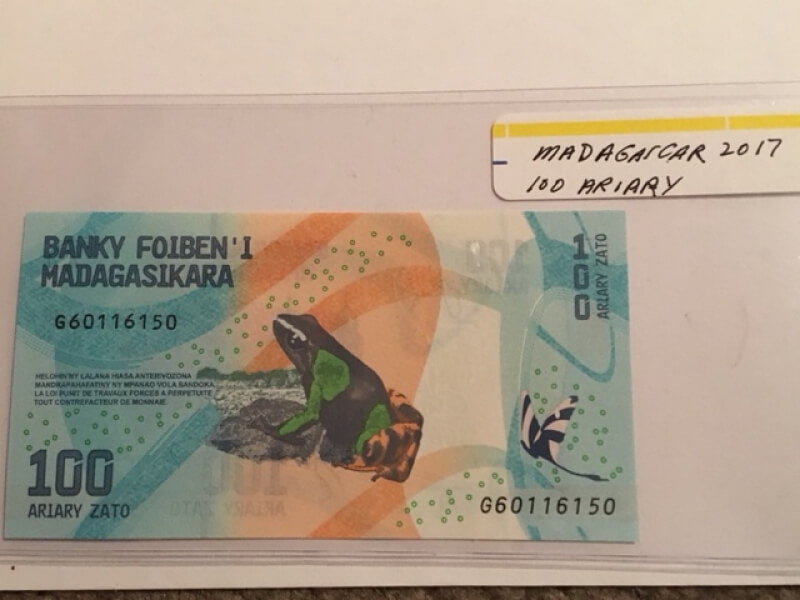 Paper Money Collection
Although I generally focus on coins when I collect numismatic items, I enjoy collecting some of the basics on paper currency.  Here is a list of some simple notes I have collected:
1. Silver Certificate
When the US was on the silver standard, these notes were backed by silver.  You could turn in these notes for a silver dollar. When the price of silver rose, people traded in their paper money for silver coins and made a profit on it.  During times of war, countries usually froze the silver or gold standard to prevent a rush on their bullion reserves.
The silver/ gold standard was the origin of bank notes.  Banks would issue receipts of deposit, which could be redeemed for the amount listed in silver.  Eventually, these notes were standardized into specific denominations. People could continue to trade them for precious metals until the mid-1900s.  Today, these notes can sell for several times their original value.
2. Star Note
When errors are caught in printing bank notes by the US Bureau of Engraving and Printing, they are replaced by replacing runs.  The replacement notes include a star on its obverse. The only one I have found was in circulation and not of high quality.
3. UK 5 Pound Note
When I travelled to the United Kingdom, I found it interesting the different historical figures on the different notes.  The notes are less monochrome than American notes, with a wider variety of themes and topics than just Presidents and Politicians.  Authors, scientists and other famous people are the subject of British notes. The 5 Pound note features a stern looking Winston Churchill with Westminster in the background.  The Queen is featured twice - printed and as a security feature. Just how banks were the first to issue bank notes, the British bank notes are printed by different banks - the Banks of England and Scotland, and the Royal Bank of Scotland - not by the government proper.  This one is by the Bank of England.
4. Madagascar
The foreign notes that I like the most are the ones with wildlife designs.  These more "exotic" notes with beautiful animal and nature designs seem more creative and interesting to collect than ones that bear the same design over and over again.  (Now that the US has done several series of commemorative designs on the Penny, Nickel and Quarter, it would be interesting to see a change in the Dollar design as well). One that I particularly like is the Madagascar 100 Ariary Zato.  This note has a bright green frog, blue and white butterfly, yellow birds and a security mark of a zebu bull.
Sources:
Star Notes - http://www.mycurrencycollection.com/reference/star-notes 
Madagascar - https://www.banknotes.com/mg97.htm