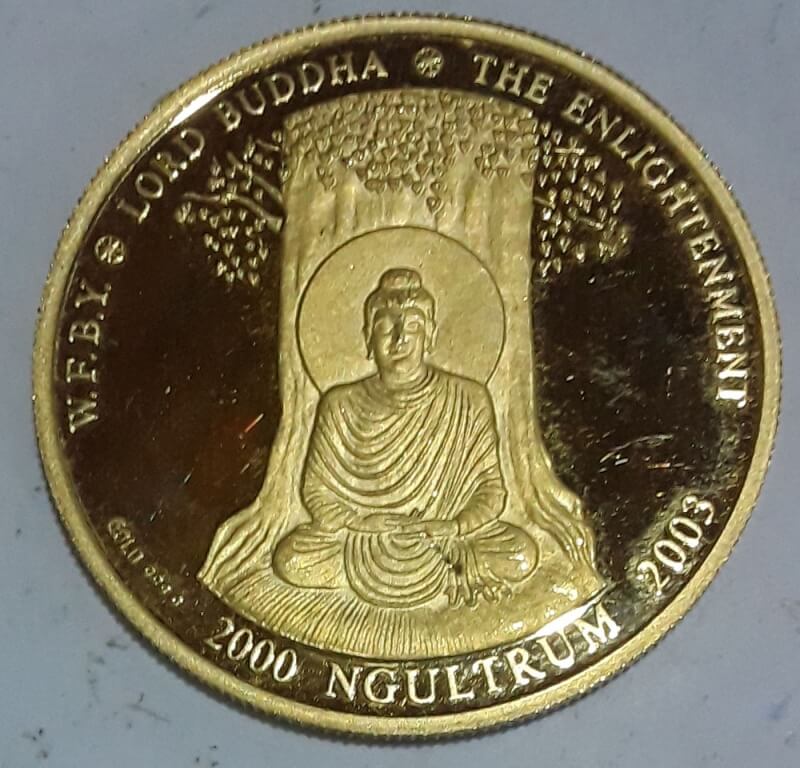 The Most beautiful Gold Coin I ever Bought
A few Weeks back i went to a Jewellery Shop in Colombo to buy some jewellery for my Daughter in law. The Owner showed us many types and designs of jewellery Items and it took very long time to select the suitable items for her. The owner asked me whether i am interested in buying Gold Bars and he showed me different sizes of Gold Bars. With the Gold Bars i saw a Gold Coin just lying in the bottom of the box without a capsule. It was a beautiful Coin.
I was really interested in buying that Coin. It was mishandled by previous owner but it was in acceptable condition so i bought the Coin.

It is a Bhutanese Gold
Proof C
oin Issued to commemorate Lord Buddha Enlightenment weight 20 gram 999.9 Fine only 2999 pcs issued.
I am delighted to have a such a beautiful Coin and i wanted share my joy with you my friends.