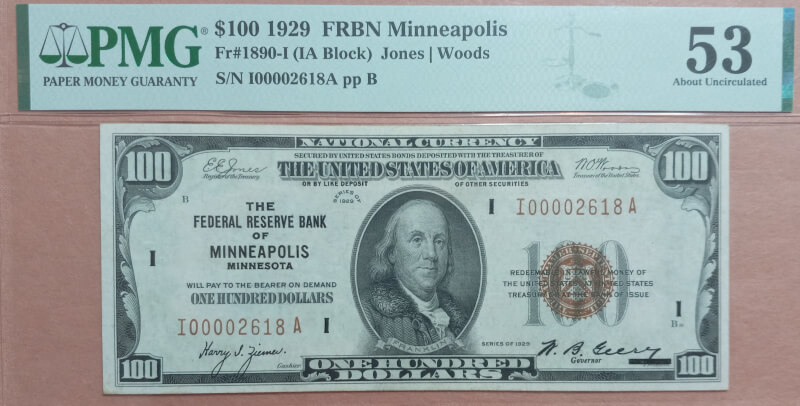 1929-I National Currency $100 Banknote
AC's Secrets #38
Historically bearing the title "National Currency" this beauty is an elloquent piece of our Nation's paper-money items. 
Among many collectors the low serial number is a rather attractive feature thus making the note trendy for exchange and, at times, bills like the one shown here maybe sold for a high sum of money depending on their condition.
With an "About Uncirculated" 53 grade issued by PMG, this bill is a keeper. It belongs to an era within the first three decades of the past century where the Federal Reserve Banks of our Nation were supported thru specific banks at various American Cities.Amidst the stock market crash of 1929 many Brown seal small sized notes were issued to compensate demand of certain high flow denominations.
In my own words.
For further details about this item and others please visit my collections section.

AC Coin$
Freedom. "Never give up."
"In God we trust."