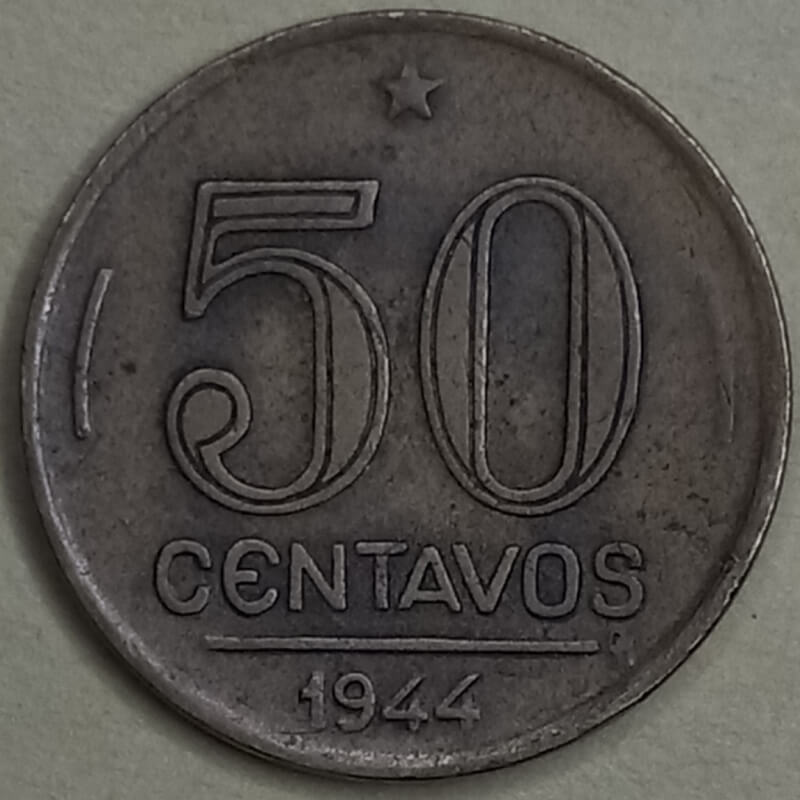 1944 Brazil 50 Centavos Coin
Interesting coin issued in 1944, when Brazil was recovering from the shock left by the WWII campaings in the rest of the World.á

Get├║lio Vargas, eminent politician and Brazilian ex-military leader, born in a well-to-do family is portrayed on the obverse of this coin. He was President of the Republic of the United States of Brazil from 1930 to 1945, at his first term, overthrown by a coup d'etat in 1945. Then returned to the seat in 1951 until his death in 1954. A man who sought leadership principles to unify his countrymen yet hisáalliances were shadowed by a sympathy towards Germany while ascertaining the back ups of USA and other countries. The merchant marine and the new evolutions of treaties everywhere brought opportunities for his government and agenda. Brazil became more recognized as a potential market during both of his two terms.

An attractive South American destination, Brazil issued this 50 centavos of a Cruzeiro amidst changing times. Enjoy this international sample of my collection.

In my own words.
For further details about this item and others please visit my collections section.

AC Coin$
Freedom. "Never give up."
"In God we trust."