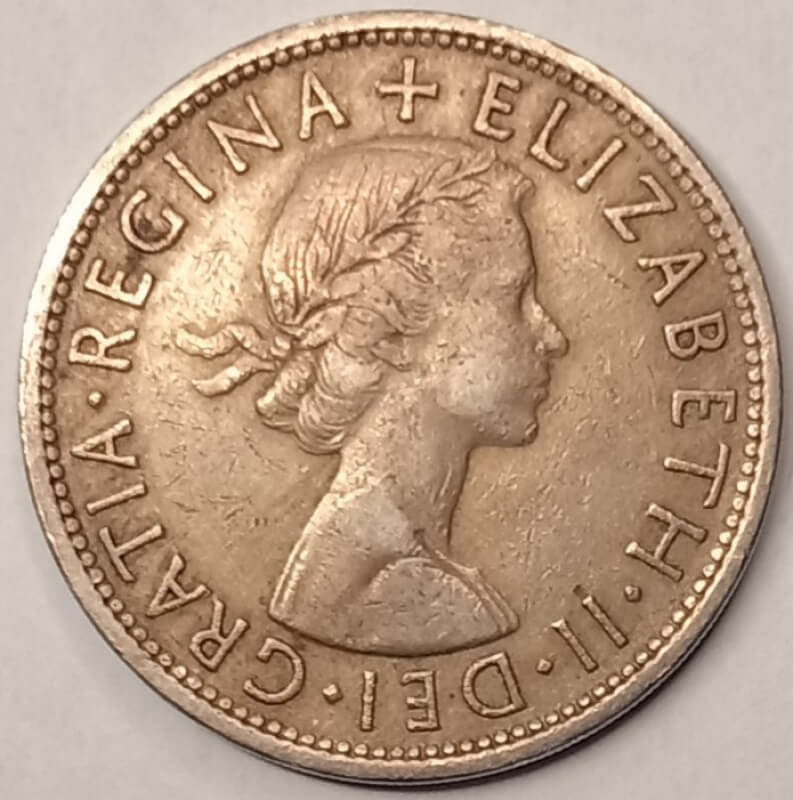 Half Crown
Minted in 1956, this beautifully designed Half Crown coin was in circulation as part of the pound sterling in Britain. 
The nicely done coin brings us an image of HM Queen Elizabeth II on her third year at the throne. It does not bear, curiously, the motto: " BRITT OHM" along the REGINA and other titles of Her Majesty, Queen Elizabeth II. 
Composed of a cupro-nickel alloy, at a first glance it would siempre made of silver. The reverse depicts the Shield of Arms of the British crown and Her Majesty's monograma and title  accordingly to left and right. 
In my own words.
For further details about this item and others please visit my collections section.

AC Coin$
Freedom. "Never give up."
"In God we trust."