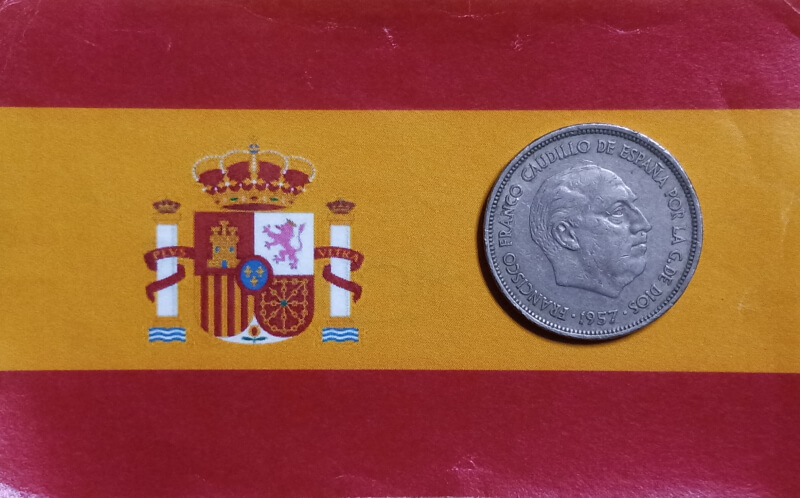 1957 (1970) Spain 25 Pesetas Coin
General Francisco Franco (1892-1975) was acclaimed leader of the National Republic of Spain on October 1st., 1936 and ran the Country with an iron fist until his death on November 20, 1975. His likeness is depicted on this 25 Pesetas coin.

Originally authorized by the ruler's mandate in 1957 all coins kept the year of issue hidden inside a *star* symbol near the bottom left close to the 1957 year. Thus the one shown here belongs to 1970's circulation. The renewed state emblem is also included on the other coin's side. Artistic elements removed the monarchic features of the coinage giving a new National Party infussion to the official currency.

An interesting coin to keep and share giving an aspect of last century's Spanish development in the registered currencies of the World. Enjoy!
In my own words.

For further details about this item and others please visit my collections section.

AC Coin$
Freedom. "Never give up."
"In God we trust."