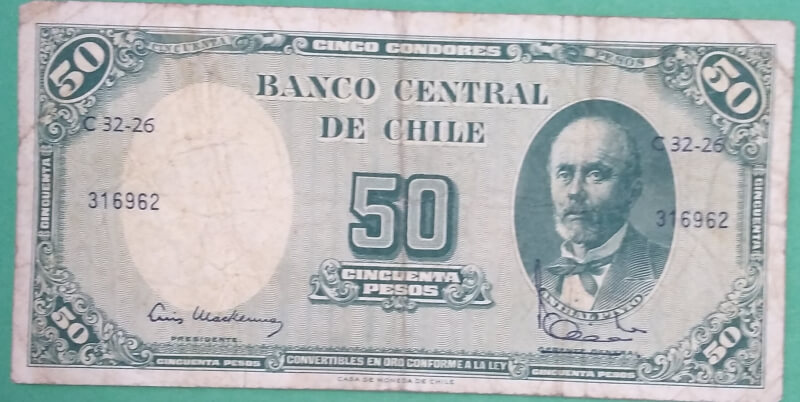 1960 Chile 50 Pesos Banknote
The name of the currency of the Republic of Chile is the Chilean Peso. Its banking code worldwide is CLP. Common rate of equivalency towards the US dollar is S830CLP to $1US according to stock markets in Europe and the US, however, this is a constantly fluctuating rate.

Earlier version of the "Pesos" started circulating since 1817 until 1960. 

Most of the Chilean printed currency depict National founders, military heroes and reknown politicians, as well as relevant republic emblems. My note is quite preserved so all of its features can be appreciated. 

In my own words.
For further details about this item and others please visit my collections section.

AC Coin$
Freedom. "Never give up."
"In God we trust."