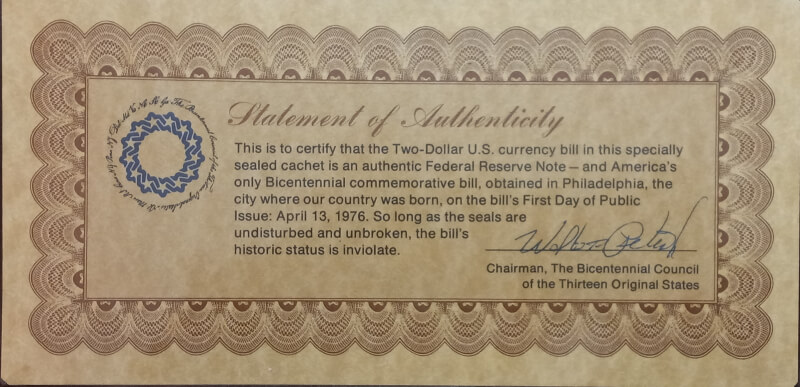 AC's Sec.#40

Placedáin public distribution on April 13, 1976, the two dollaránote was changedáfrom Legal Tender to Federal Reserve Note. It brought additional changesáto the backáart witháthe 1817 John Trumbull's famousápainting of the Declaration of the Independence. A depictionáused permanently.
This crisp, well kept note, was issued under the Bicentennialá Council for the Original Thirteen States. It was thenábeautifully presented for preservationáin a niceáleatherácase.

The skip in renewed design did make people run to just mark or certify the newly printed note as a memo for thefuture. Still, nowadays there is a certain mystique surrounding this US paper-money denomination.
In my own words.

For further details about this item and others please visit my collections section.

AC Coin$
Freedom. "Never give up."
"In God we trust."