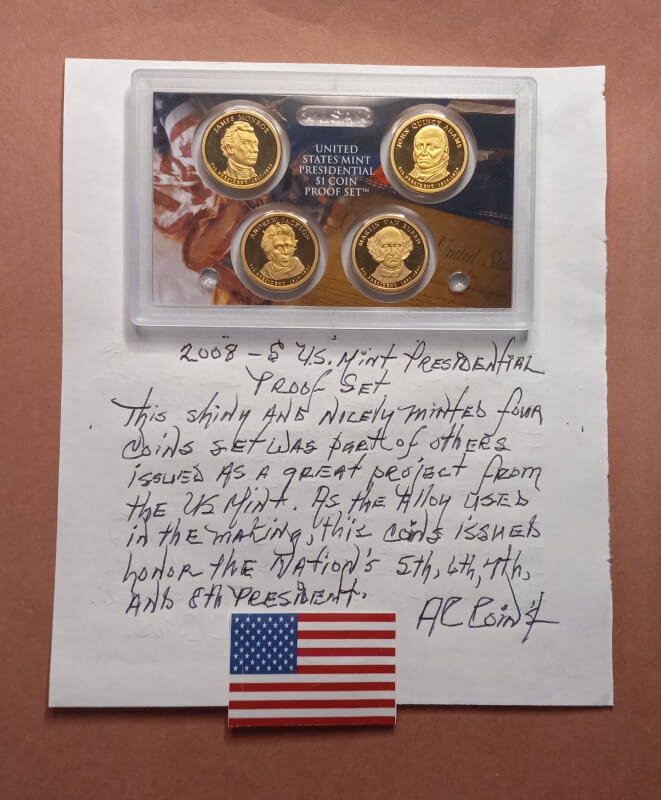 2008-S US Mint Presidential Proof Set
AC's Secrets #4
This great program started in 2007 with the coins of our Nation's first four Presidents.á This second issue belongs to 2008.
James Monroe

John Quincy Adams
Andrew Jackson
Martin Van Buren
Part two of a three set case dated 2008, this four coins collection honors our 5th, 6th, 7th and 8th Presidents in a golden shiny US Dollar coin.

The excellent combination of metals gave the coin its bright golden appearance. The reverse brings the Statue of Liberty depiction and the proof finish gives each coin an outstanding dignifying quality.á

I enjoy sharing this acquisition as part of my special American collection.á

In my own words.
For further details about this item and others please visit my collections section.

AC Coin$
Freedom. "Never give up."
"In God we trust."