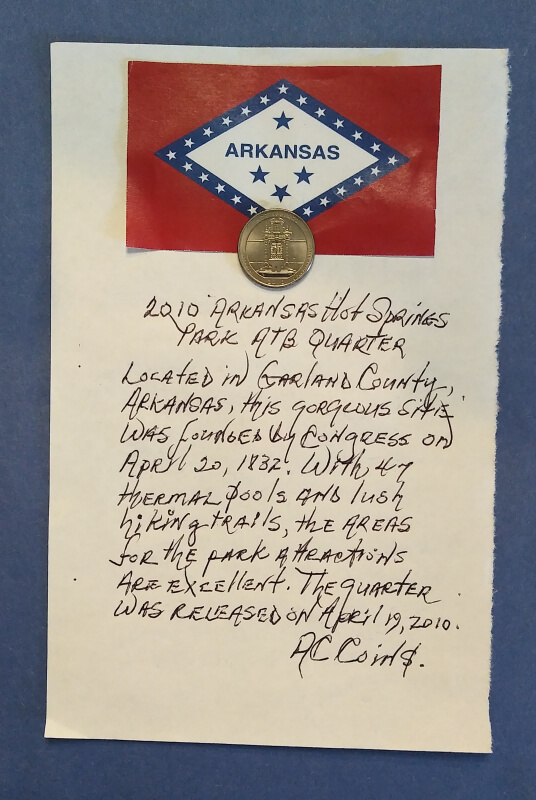 2010 Arkansas Hot Springs ATB Quarter
Congress established Hot Springs Reservation on April 20, 1832 to preserve medicinal hot springs flowing from the southwestern slope of Hot Springs Mountain. Known for its 47 thermal springs, this national park is the nation's oldest, founded before Yellowstone 40 years earlier.

The quarter issued in April 2010 was the first for that year and overall the first of the US Mint ATB program.

It features on the reverse an artistic rendition of the National Park Service headquarter's Main building face view and a thermal fountain.
Arkansas became a US state on June 15, 1836.


For further details about this item and others please visit my collections section.

AC Coin$
Freedom. "Never give up."
In God we trust.