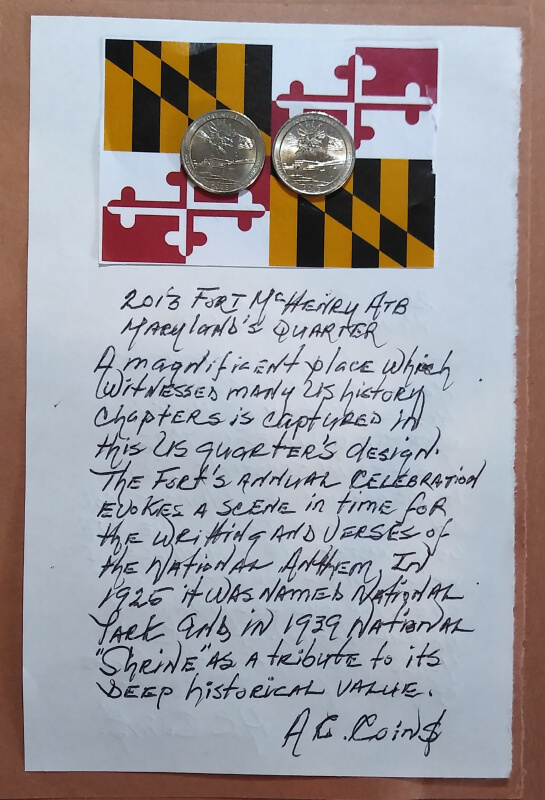 2013 Fort McHenry Maryland Quarter
Historic Maryland entered the Union on April 28, 1788. It is the 7th state.

Fort McHenry has seen quite some action since built with purpose of protecting its nearby waters and grounds. It was even used during the Second World War as a small Army unit. Today is a witness of battles and an echoing voice of patriotism.
O! say can you see,...
by the dawn's early light, a large red, white and blue banner? Whose broad stripes and bright stars... were so gallantly streaming...over Fort McHenry! The valiant defense of the fort during the Battle of Baltimore on September 13-14, 1814 inspired Francis Scott Key to write the words that became the U.S. national anthem. The fort's history holds many other stories too, from the Civil War to WWII.
AC Coin$