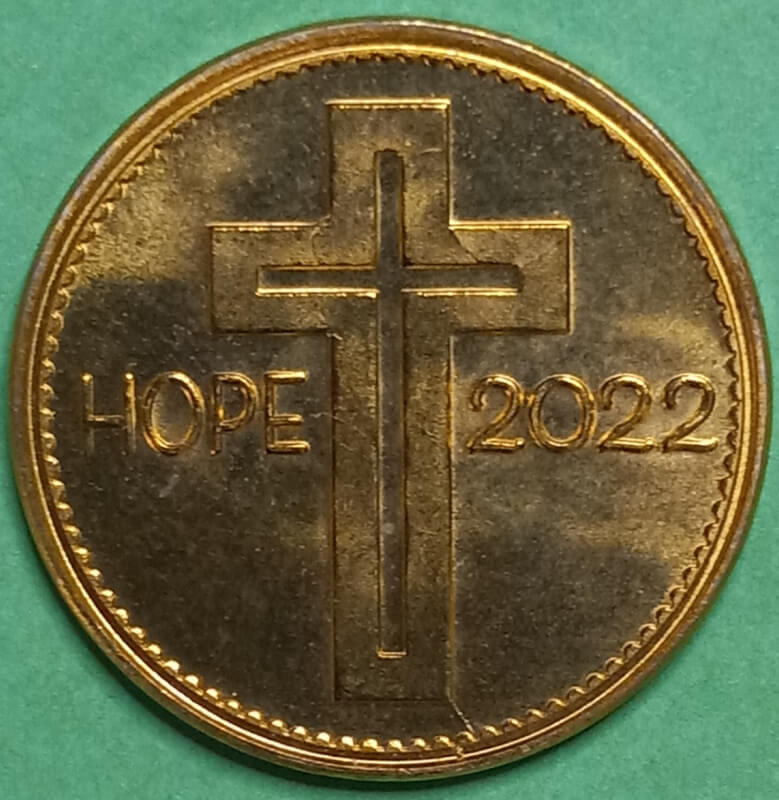 Issued thru Food for the Poor Community, this is a special token to be cherished in this season. 
This token acquisition, represents many tangible things in this season in thosewho suffer freezing temperaturas and hunger. Also in those individuals with relatives in fraternal love that shine upon each one and family health issues and hoping that God will bless World Peace and wellbeing of all. Blessings, Merry Christmas.


Always your blessings from AC Coin$.

In my own words.
AC Coin$
Freedom. "Never give up."
"In God we trust."
***No data on this token has been found thru on-line resources.