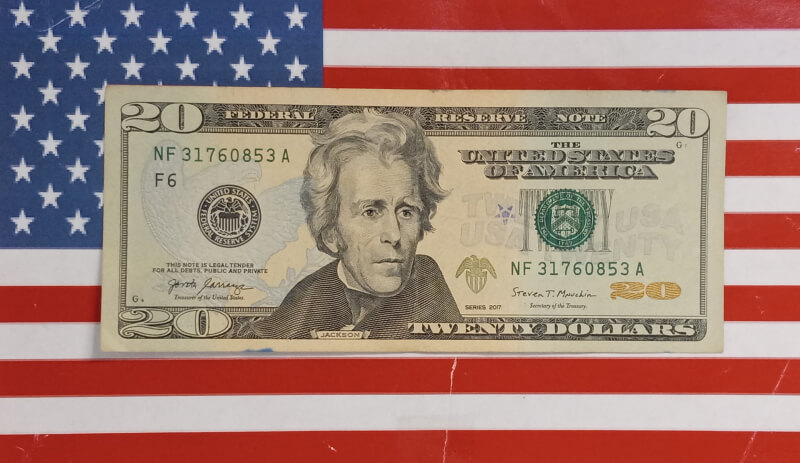 Series 2017 $20 FRN "marked"
US $20 FRN Series 2017 # NF 31750353 A
As we try to become more aware of the markings and unusual features in our currency we certainly can find many oddities looking closer.á

Some items in US circulated paper-money might present markings or "tiny" symbols stamped at any correr or nearby lettering or numbering for each bill. These markings, tiny drawings or ink stamped symbols are often seen in pale colors and intense hues as well.á

Interest and attraction towards notes with this sort of feature are now part of the specific search items for many eager collectors nationwide and everywhere. Some US bills are sold at high prizes according to their proceedings or due to the mystery attached to the symbol found in them.á

My collected bill brings a tiny stamped pale purple star on its obverse and a small stamped pale purple "bull" on its reverse. Such features makes the item unique and well sought. Enjoy my blog and please comment bellow.

In my own words.
For further details about this item and others please visit my collections section.

AC Coin$
Freedom. "Never give up."
"In God we trust."