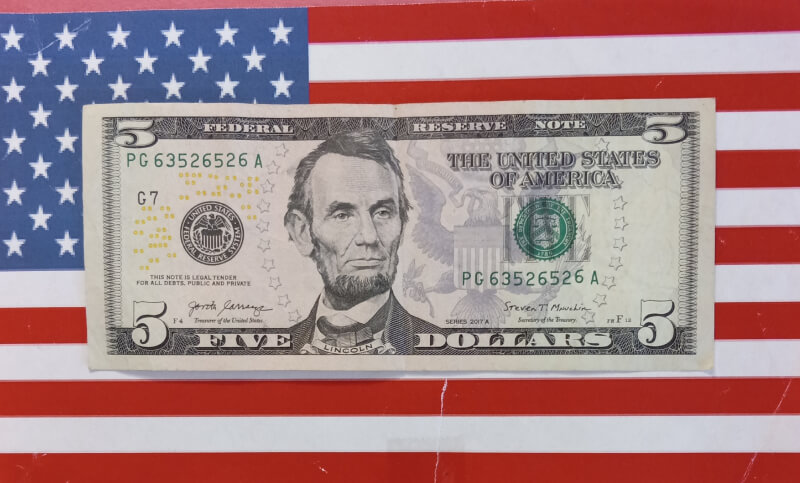 US $5 FRNs curious series numbers
$5 FRN s:
Series 2017A PG 63526526 A 
Series 2013  MG 63888688 A
Among many features and rarities when dollar bills are printed, one fascinating attraction is the odd or scaled serial numbers as they fall assigned thru the printing process sequences.
I hereby present a few samples from my collection that present serial number sequences and rare or odd numbering, among other details that might get undisclosed to the naked eye. 
In my own words.
For further details about this item and others please visit my collections section.

AC Coin$
Freedom. "Never give up."
"In God we trust."