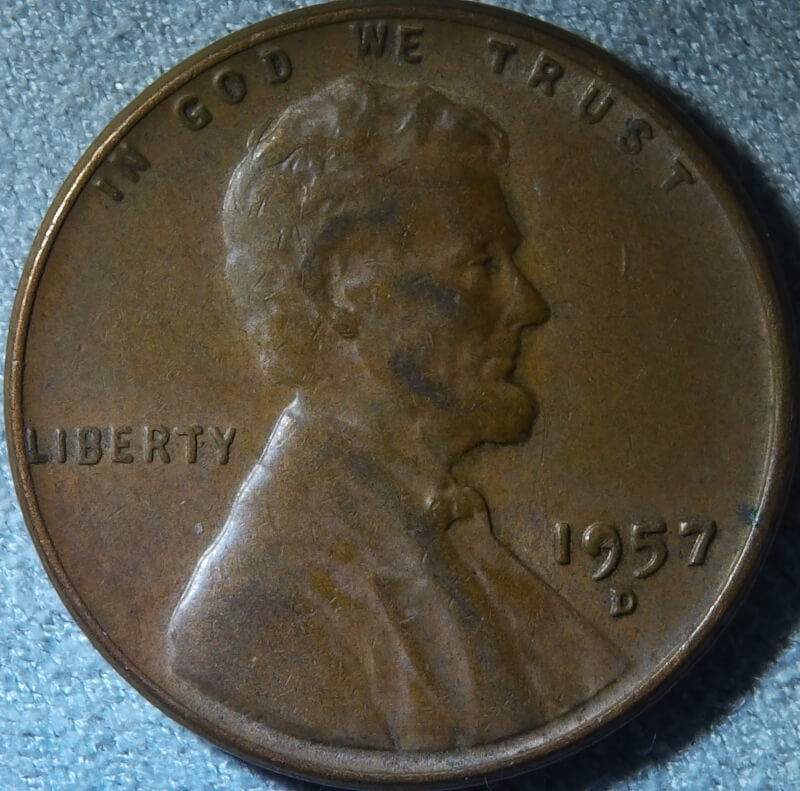 1957-D Lincoln Wheat Cent
ok, here's another example of a " wheatie "
I bought 6 rolls of wheat pennies for a couple bucks today; upon opening the first roll I found 2 examples with discrepancies. For this example please have a look at the magnified view; Lincoln displays ( what I'm calling) a die break in his hair at about the 10 o'clock position.
All the specifications as to weight and dia, (so on and so forth) would be true as to mint spec's. Also note the filled "9" in 1957, I have several of these ( Wheaties) with filled 5's, 6's, 9's, 4's. If you would like to see some of these, mention so in the comments section and I will post them. hope you enjoy this fun wheat cent!!
p.s. I'm working on the art of grading coins. I believe this example to be EF-45. If possible from viewing the photo's, let me know how you grade this specimen. I really appreciate your feedback.
Thank You!