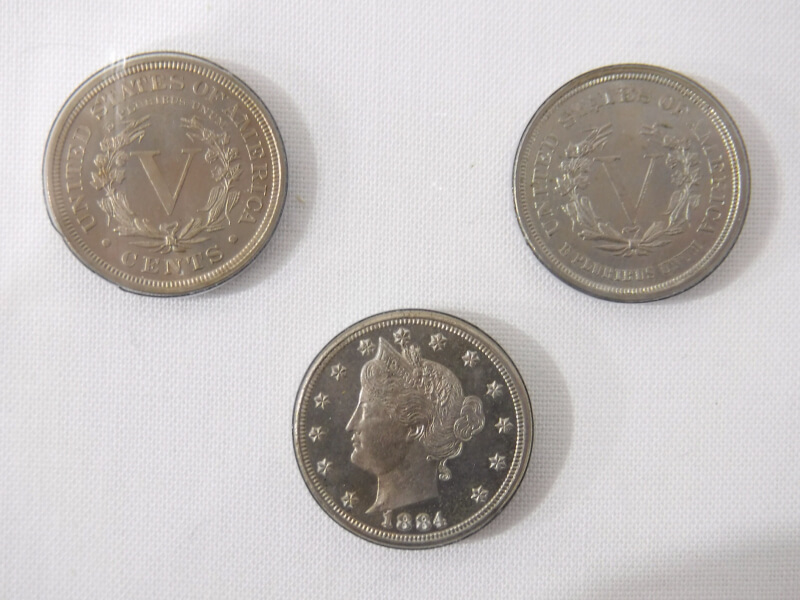 My visit to the ANA Money Museum
Hello everyone once again! I am back to share with you my visit to the ANA Money Museum and headquarters in Colorado Springs, Colorado. 
On June 3rd, me and my mom flew in to Denver and began our 4 day trip exploring the wonderful state of Colorado. We aren't really into visiting amusement parks, in-city attractions, and museums. We like to see the national parks in the area and mostly do hiking. But this isn't the place for me to be telling you about our national park trips, so let us continue. 
With that out of the way, let's get to the Money Museum. As soon as we picked up our rental car, we went straight down to Colorado springs, a 1 1/2 hour drive. Our first stop: the Money Museum. I was getting so excited as we drove up the street that I remember seeing on the ANA's address. I always get this excited tingling feeling whenever I walk up to my lcs, but this was way better. The first thing that I saw when walking up to the building was the Numismatic Hall of Fame, which I returned to on the way out. Then, I entered the building... 
Upon first entering the museum, I knew I would be a while. To the left they had the door to the Dwight N Manley Numismatic Library that I remember seeing on the ANA website. Ahead was the gift shop, and to the right was the main room of the museum, filled with exhibits and display cases. As we were checking in, I had the privilege of meeting Sam Gelberd, who a lot of us YNs know for being the annual YN auctioneer. He also runs a lot of the other YN programs that the ANA offers. It was great meeting him and some other people on the ANA staff. They were all so friendly, and made my visit all the more great! 
My first instincts was to go to what would become my favorite room, the Harry W Bass collection. This room mainly consisted of patterns and gold coins. Starting the loop on the left side, there were two display cases with 8 ancient coins. You may be thinking, that's not a lot, but they were beautiful gold ancient coins in mint state and plenty of luster. I was utterly amazed by the condition, and it was a great start. But then I drifted off to the center of the room, where they had two vertical displays, each full of several dozen remarkable pattern coins. Several of which were  rarity-7. 
Cutting over back to the displays against the wall, I examined the pattern coins by denomination, speechless the whole way. Perhaps my favorite was an 1854 Flying eagle cent pattern, rarity-6, MS. I have done a lot of research on them (for an article I submitted for the Numismatist), and it was incredible to see in person. Another thing that I saw that I thought was really cool was that a lot of the pattern coins were simply a design that only appeared on one denomination, on other denominations. For example, I saw a Morgan dime, quarter, and half dollar, all rarity-7 and in great shape. 
There was one coin that I was unfamiliar of yet saw several times in the displays. The "Washlady" design. I have never heard of them, but I saw it on several denominations. I'll be doing some research on them, and maybe write a blog about what I found. As I was moving to another display, Sam Gelberd came and very generously gave me some really neat coins for free! 3 blank cent planchet sets, a "ANA solute to coin collecting" medal, a coin made by the mini mint, and a PCGS 1979 S lincoln cent graded PR-66 DCAM. I really do appreciate how much the ANA does for the YNs to keep them involved in this great hobby. I also want to give a big shoutout to you all for being so supportive of us YNs. 
He then showed me through most of the gold coin exhibits in the room. That was very helpful, because I don't know anything about gold coins because I could never afford collecting them. He made a good point in saying that no one else could ever own a complete set of $3 gold pieces, because the ANA had the only 1870 S in existence. Another really neat coin that I need to do some research on. because I don't know much about gold coins, I mainly just picked one high grade example of each design and admired it. Next to the gold coins, I was surprised to see a capped bust die (I forgot the denomination). I didn't know they still had dies of coins from that long ago, so that was also very cool to see. 
To sum up the gold coins, I spent a lot of time at a display with 11 double eagles. Again, I don't have much to talk about the gold coins, though Mr. Sam was there to show me the St Gaudens, St Gaudens high relief, and even the infamous 1907 St Gaudens extremely high relief. At that, I moved on to another room. I had already burned through a ton of time in that room alone, so I skipped a lot of exhibits, sticking with the US displays. Heading towards the back of the building, I saw a small display with just 5 coins. But despite it's size, it was possibly my favorite single display in the museum. The steel cents. At the bottom it had a PDS set, all graded MS68 with the CAC stickers, but that's not what I was excited about. At the top sat a 1943 bronze cent and a 1944 steel cent! Being a Lincoln cent collector, this was absolutely incredible to see. The bronze cent was graded MS63 RD CAC, and the steel cent AU58. 
Finally, I went downstairs. The first display case I came to was for the Lydian Lion, the first coin ever made. I had written about it in a school research paper a few weeks earlier, so seeing one was super cool. In the corner of the room was several displays, each representing a different era in American coinage. For each denomination they had each design made in that century, so those exhibit was basically a US Type set, including all of the very rare designs from the late 1700s. It was nice to see a Draped Bust that was completely undamaged and with so much details. I could see traces of red in one of their Classic Head half cents as well. There are far too many coins in the exhibit to name individually, so I'll just upload photos of my favorites. 
I will have to mention the Flying Eagle cent that they had there. It was a beautiful mint state example, with every feather visible and plenty of mint luster. Again, there is so much I want to tell you, so you'll just have to enlarge the photos to see them. This blog ended up being far longer than I anticipated, so I'll wrap things up with one last exhibit. The Morgans. 
Having an entire exhibit of slabbed morgans is always a ton of fun. There was a good mix of high MS examples, VAMs, toners, and even a mint error to look at. My favorite in this exhibit is probably going to go to the 1888 O MS63 VAM-9 DDR Arrows, with the top-100 designation and some beautiful toning along the side. Another morgan I want to mention is another 1888 O, grading XF-40, that was struck 25% off center. I hardly ever see a coin that old that's struck off center. 
I think that I've chatted long enough. Enlarge the photos to see some of what I talked about, as well as some of the coins that I wanted to mention, if I had the time. Thank you all for taking the time to read my incredibly long blog, and stay safe! 
Your fellow Numismatist, CentSearcher