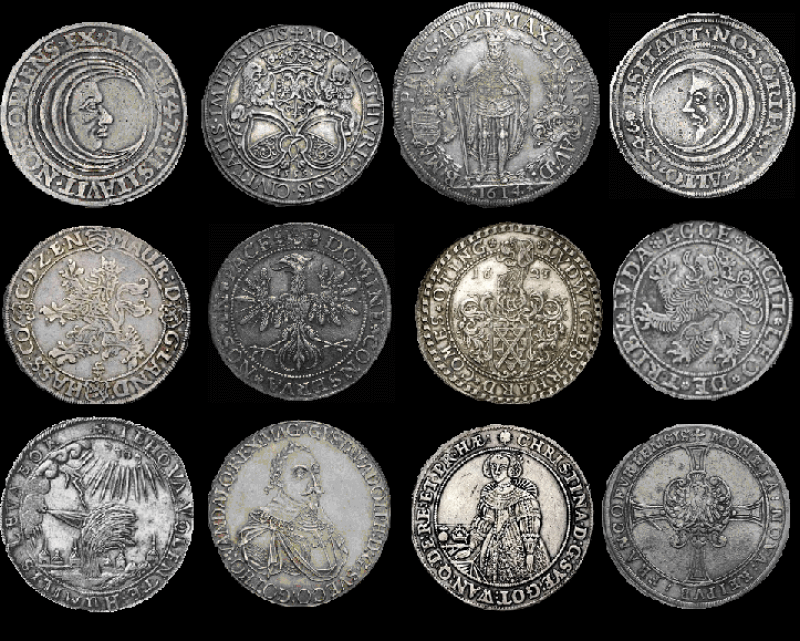 Thalers
Time to Focus
Let's face it; I want everything that I see at coin shows. But that it is financially impossible, so within the last 10 years, I've decided to focus on collecting different designs rather than completing any particular series.
And Thalers do grab your attention!
What has now become apparent to me, is that whenever people try to sell their coins they somehow always seem to point out that their coins are different, and therefore better, than any one else's coins.
Humph! That design looks exactly like that design, and as such, they don't hold my attention anymore.
So the only reason anyone would try to sell " Treasure's ", has to be because they are trying to change a hobby into a business.
And that's alright! Because after all, that is why coins were made to begin with right?
But if everyone around me, is vying to sell what everyone else already has, and I continued to buy into the marketing attacks, then if the time comes for me to sell coins, (NEVER!), my coins will be no different than any of the other hundreds of other people in the room.
When I look at all of the ad's in coin magazines, I have to realize that the home grown coin supplies are simply enormous, and that the sheer level of marketing is acutely focused on enticing a desire to buy repetition.
The good side of this story is that after many decades of these marketing efforts, there are already a great number of hypnotized clients.
So I now choose to collect diversity instead, and in doing so, all of my prior repetitions have become pale when I compare them to my Talers.
I am now drawn by the patina of the talers, instead of the glitter of proof coins.
I choose to place value on art, instead of listening to the hype from the vast landscape of salesman.
Don't get me wrong, I still want every coin that I see, but it's time for me to focus on what " I " want, not what I've been told to want.
Errors are the inevitability of mass production, and most of the errors come from the Denver mint.
( must be something in the air )
I have, bought into the hype of the 3 leg buffalo nickel, the proofs, the mint sets, the commemorative's, and the argument for the bullion coin markets. But now it's my turn to sell them and many other coins from my collection. And I will do so without a second thought in order to let me get a leg up on the international bidding for choice Thaler's.
I have noticed some of the similarities between Talers and the home grown coins that I already have.
Very few coins stray from the themes of religion, freedom, equality, or peace.
And by far, the most abundant theme is the "LOOK AT ME " busts of rulers
I do not like a coin with a bust on it, especially with hints of equality.
These coins, these silver documents from their ages, speak to the rule of true power, and offer proof that equality has never been tolerated.  
So I had to adjust my focus even tighter, and now I only search for Talers 
1 - Without busts, and preferably from the 15 and 1600's ( it's the renaissance artwork )
2 - Without repetition whenever possible ( seats of rule / coat of arms, beasts, religion etc.)
3 – Without a dictionary on the obverse. ( A picture is worth a thousand words )
4 – And foremost, the coin has to have been used, and it absolutely has to have a patina that speaks to its
      historical endurance.
I have been told that there is a problem with my Thalers, that I collect them as a hobby instead of buying coins as an investment.
I still have my home grown collection, and there are a few choice pieces that, along with these coins, will pass to my children in hopes of affording them a leg up in life.
My Talers are not made of gold, nor are they proof coins.
They are not all about the politicians.
But they are the highlights of my collection.
And as such,  I have different stories to tell.
Keith