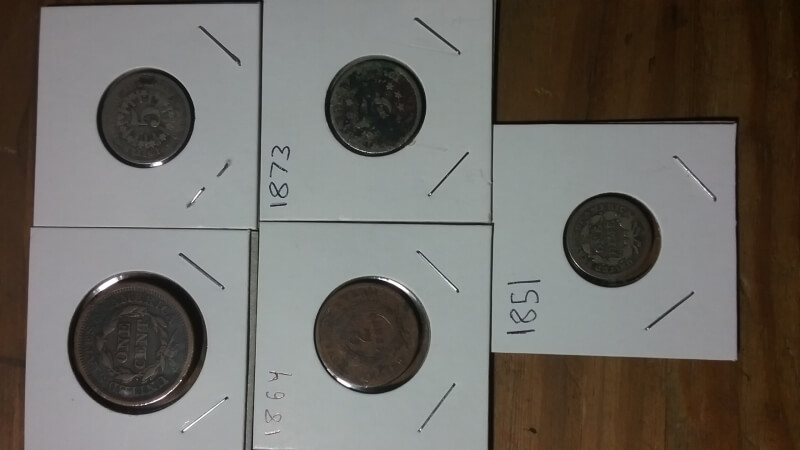 these are some of my finest coins from the 1800s. My oldest US coin (not including colonial and British coins used in the colonies) is the 2 1851 coins, the penny and dime. The dime is worth around $35 and the penny is also about the same price (by my standards of grading and the Red Book's prices). the other coins are a 2 cent piece-1864 ($15) and 2 nickels one 1873 and the other 1868. they are each worth around $30 each.
i got the penny as a birthday present a while back and a few years later i was given the 1873 and 1864 as a 13th birthday present. i bought the 1868 in a lot of old nickels.
these are very interesting coins due to the era that they were minted in, the civil war era. who knows were these coins could have traveled, up and down the east coast (since they came from the Philadelphia mint) to the Confederates or the Union. or did they make there way out west with some of the later pioneers. What items could these coins have purchased? there can be many interesting stories told about the journey of these coins.