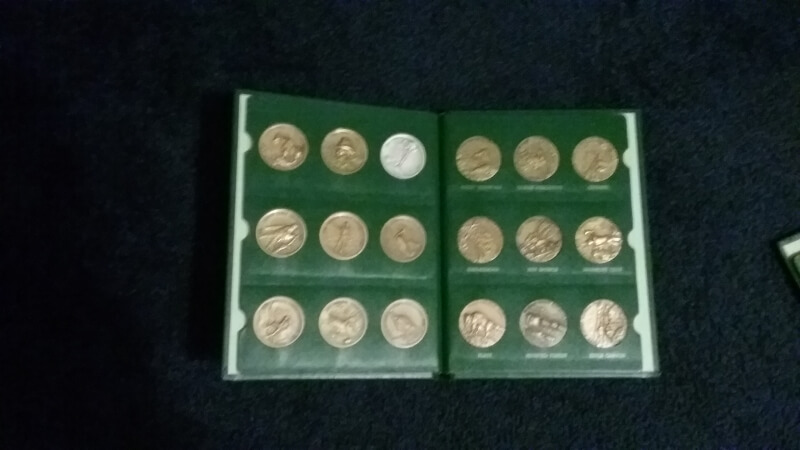 Official National Parks Centennial 1972 collection
One of the sets that my grandfather gave me was the "official national parks centennial 1972 collection". the entire collection is in bronze except for the first one, Yellow Stone, which is composed of silver.
the original set cost of the collection was
low relief bronze- $1.95
High relief bronze- $3.75
low relief silver- $9.95
High relief silver- $14.75
he ended up getting high relief bronze due to his financial status unfortunately but at least he bought the collection.
the silver medal is now worth $50
and each bronze medal is worth $10
meaning that paying $150 for the complete collection (of 36 coins + album) and now is worth $400 (about, based on my research on the amount charged on ebay and other sites that people are selling this collection)