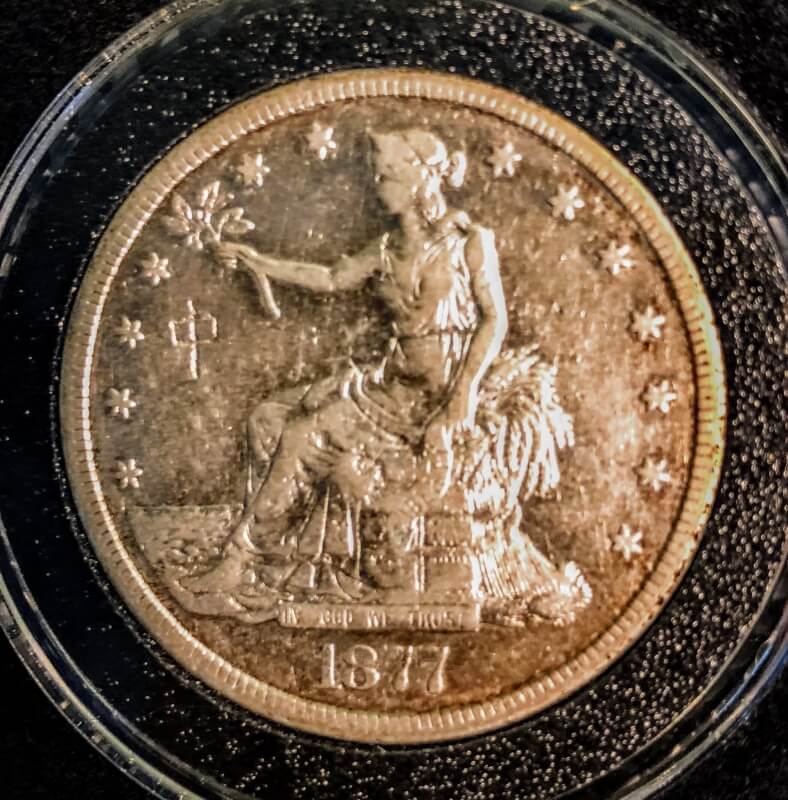 I'll take that damaged coin off your hands!
Chop marked US Trade Dollars have always fascinated me. Chop marks are primarily Chinese characters stamped onto coins by merchants to attest to the authenticity and value of a coin, and show up on mostly large silver coins of several countries whose coins were accepted in Far East trade. Trade Dollars circulated readily in the Far East in the 18th century, and are often seen so heavily chopped that a coin's design is essentially obliterated. While some might consider them damaged, they represent to me a fascinating aspect of world trade and commerce during centuries gone by.
Chop marks were unique to specific merchants. I have tried to research some of the chops on this 1877S Trade Dollar, with very little success so far (I haven't given up!). These aren't great pictures, but if anyone has any ideas regarding the markings on this coin, I'd love to hear them!