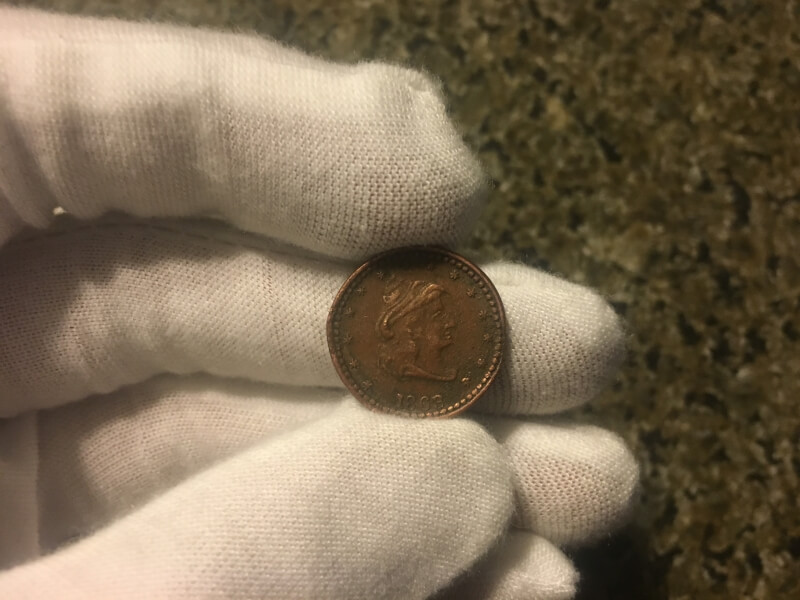 Civil War Token Recieved As Change?
I wasn't planning on making another blog today, but I received a Civil War token (CWT) as change today so I had to share this cool find!
There were many different political and patriotic themes depicted on CWTs. Personally I feel the themes, inscriptions, and devices on CWTs are intriguing. Some typical inscriptions read:
IT MUST AND SHALL BE PRESERVED, ARMY AND NAVY, OUR ARMY, OUR NAVY, OUR CARD, OUR COUNTRY, UNION FLOUR, LIBERTY AND NO SLAVERY, THE FLAG OF OUR UNION, FOR PUBLIC ACCOMIDATION, ONE COUNTRY, and NOT ONE CENT.
This particular CWT depicts a busy with 14 stars outlining the borders, on its obverse. And has the inscription 'OUR NAVY' on the reverse. it weighs 2.9 grams, and is 18 mm in diameter.
Brief History of Civilian War Tokens:
Civil War Tokens were privately minted and distributed by the United States from 1861-1864. The widespread use of the tokens was a result of the scarcity of government-issued cents during the Civil War.
Civil War tokens became illegal after the United States Congress passed a law on April 22, 1864 prohibiting the issue of any one or two-Cent coins, tokens or devices for use as currency. On June 8, 1864 an additional law was passed that forbade all private coinage.
Civil War tokens are divided into three types, store cards, patriotic tokens, and sutler tokens. All three types were utilized as currency, and are differentiated by their design.